FBS athletic directors suggest NCAA to remain governing college football
September 15, 2022
LEAD1, an association of Football Bowl Subdivision (FBS) athletic directors, gathered 105 of its 131 members to discuss the best way to govern major college football on Wednesday.
In the past year, there has been some preposition to separate FBS from National Collegiate Athletic Association (NCAA) and create another structure to operate the most important and lucrative college sport. The notion was suggested by the Knight Commission on Intercollegiate Athletics in December 2020.
LEAD1 President and CEO Tom McMillen stated they agreed to let the NCAA continues to govern college football for the being. McMillen represented the FBS athletic directors who were present in the meeting.
"At the end of the day, it was very clear that the status quo is not acceptable," McMillen said. "And that there was a strong, very strong, preference for a model in the NCAA that is extremely streamlined and much less bureaucratic."
However, McMillen did not explain what the efficient governing model for college football consisted of. Meanwhile, University of Iowa athletic director Gary Barta said if college football remains under the NCAA, to governance structure would require improvements.
"I think there's more consensus than there has been in the past," Barta said.
"And really, if you think about it, a lot of this was building during COVID. So this is one of the first opportunities we've had to all be together to focus on what's best for college football going forward.
"We're really digging in to say, college football under the NCAA, how do we make that better? How do we streamline that? If bureaucracy is a roadblock, how do we break through bureaucracy? How do we make college football better?"
McMillen said the meeting helped the association come up with ideas to address these concerns, which they planned to share with NCAA officials via letter.
"We're a facilitator. We're not the decision-maker," McMillen said. "We recommend. That's really the extent of what we can do."
NCAA's governance
FBS is currently the only college sports NCAA governs, although it has its own national championship in the form of the College Football Playoff (CFP).
LEAD1 is not authorized to change the rules the NCAA has enforced or restructure college football. Instead, the NCAA takes care of several aspects of the sports, which include rules, officiating, injury prevention, and penalty enforcement. However, it doesn't receive any share of the profit from the CFP.
McMiller said during the meeting on Wednesday, NCAA chief financial officer Kathleen McNeely gave a presentation that showed the NCAA spends $65 million on various expenses, including catastrophic insurance and administrative expenses.
"That does not include any extraordinary costs for legal," McMillen said. "As you know, the NCAA is the legal shield. It's a substantial number. I don't think everybody knew that."
SEC commissioner Greg Sankey, who also happens to be the co-chair of the NCAA's transformation committee, addressed topics such as membership, governance, and student-athlete experience, which are some of the subjects the committee is working on. He also said the problems college athletics are currently having wouldn't be resolved just by having FBS football out of the NCAA and CFP.
"The transformation committee hasn't dedicated a lot of time to FBS governance at this point," Sankey said. "This was one of those opportunities for input."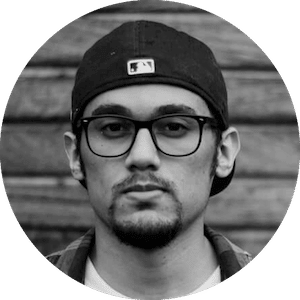 Gus Anderson
Gus Anderson is a gambling wizard. As a kid he dreamt about becoming a Tennis, Hockey and Golf professional but ended up as a gambling professional with focus on both sports & casino.