Ex-NFL LeSean McCoy: Patriots 'look so regular' without Tom Brady
September 16, 2022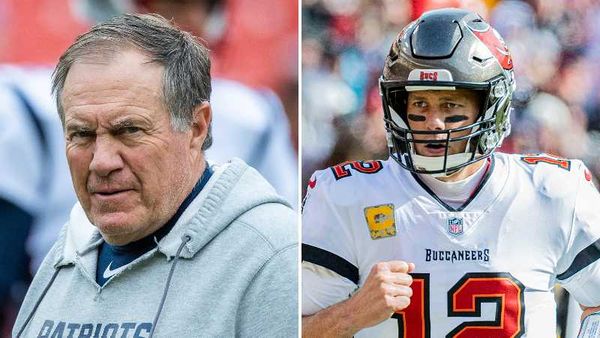 Longtime head coach Bill Belichick and the New England Patriots had a rough start this season following their recent defeat to the Miami Dolphins 20-7. Another loss this Sunday means their first 0-2 season start since 2001. Seeing the dire situation in New England, former NFL running back LeSean McCoy argued that Belichick's success is over as it depends heavily on legendary quarterback Tom Brady.
McCoy said that Belichick does not win any games now and proved to be less successful in the absence of Brady, especially in the last two seasons. He added that Belichick and his men's win percentage has dropped to 47 percent from 77 percent with Brady, who packed his bags from New England on March 17, 2020, and signed with the Tampa Bay Buccaneers just three days later.
McCoy bashed Belichick's "Greatest of All Time" title and said the Patriots "look so regular" after Brady's parting.
"Every coach in the AFC, for all of these years when they had Tom Brady, they're saying the same thing I'm saying right now," he said. "Without Tom Brady, Belichick is a good coach. Stop with all of this, 'He's the greatest of all time.' He's not. Tom Brady is the greatest of all time."
McCoy's daring claims of Patriots
The Patriots have won a whopping six Super Bowl rings since Brady first stepped into Gillette Stadium, with their most recent feat being in 2018. McCoy had a say on this, now that the Patriots seemed far out of reach from winning their seventh ring.
"It's over for Belichick. I've never seen the Patriots pay so many guys on defense at one time. They're doing it now that Tom Brady is gone. It's over. This is the real Belichick," McCoy said.
"The winning percentage playing with Brady is 77%. Without Tom Brady, you wouldn't even guess — 47%. He [doesn't] win [any] games without Tom Brady."
Before McCoy's retirement from the NFL, he had a year stint in Tampa Bay when Brady led the team to win their second Super Bowl ring in 2020, almost 20 years since the team's first Super Bowl in 2002. After the Buccaneers, McCoy eventually hit the retirement stage after recording 15,000 career yards from scrimmage.
Early this season marked a cloudy day for Patriots fans as the team was only limited to seven points playing the Dolphins. Regardless, Belichick and his men gave quite a notable feat last season, finishing second with 10-7 behind their divisional rival the Buffalo Bills after wrapping up the 2020-2021 season in third with 7-9 in the AFC East. The exact season when Brady parted ways.
"Since Tom Brady has left, they look so regular. When I watch the tape and I really watch them, they're getting beat up front in the running game, defenders missing tackles. They look bad on offense. They can't do [anything] on offense," McCoy added.
The Patriots will be tested this Sunday when they visit the Pittsburgh Steelers. The goal for Belichick, who had refused to hire any offensive coordinator this season and handed OC-related matters to the inexperienced—Joe Judge and Matt Patricia—is to avoid recording 0-2 early in the season and without a doubt, to win more games.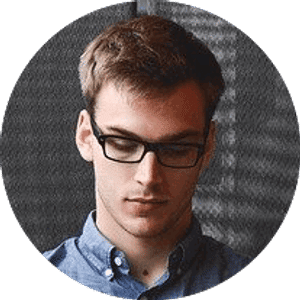 Jake Williams
Jake Williams is a sports gambling expert. He's been writing in the sports betting and DFS industry for over a decade. He specializes in MLB and NBA, along with College Basketball and College Football.