ESPN broadcaster apologizes for false reports on Tennessee player Evan Russell
June 5, 2022
On Saturday, June 4, ESPN broadcaster Troy Eklund apologized for publishing false information. He had reported that Evan Russell, a Tennessee University baseball player, was suspended from an NCAA tournament for using performance-enhancing drugs.
Eklund is a former Arkansas Razorbacks baseball player. He made the false statement during a broadcast of the match between Grand Canyon and Missouri State that took place on Friday, June 3 in Stillwater Regional, Oklahoma.
Tennessee, the country's number one team and the host of the Knoxville Regional, defeated Alabama 10-0 in the previous match. Russell, the catcher, did not appear to be present to defend his team during that game.
At that time, Eklund announced that Russell was not taking part in the game because he did not pass a drug test. "It was so crazy, he failed a drug test," he explained during the broadcast.
According to him, Russell has been suspended for the rest of the season. This means Tennessee will test the entire team as soon as possible for performance-enhancing drugs.
Unfortunately, none of these false accusations were proven. Russell was not suspended for failing a drug test, and the NCAA did not test the team members for drugs. It's unclear where Eklund got the information at this point.
Responses to Russell's fake report
After Tennessee's victory on Friday, Tony Vitello as Tennessee's head coach said that Russell had health problems and was sick. The comments were followed by a statement from the team's spokesperson to the media: "Evan Russell's absence last night had nothing to do with team, NCAA, or SEC rules violations."
Vitello also confirmed that Russell was feeling better and was allowed to return to his activities. According to him, Russell is a player who is highly anticipated for his record of 52 games.
It is known that Russell hit 0299 ​​with 13 home runs, 43 RBI, and was able to steal six bases. He was also able to lead Tennessee to its first SEC championship since 1995.
His father, Jason Russell, also gave his response through social media Twitter. He wrote, "Russell has health problems, he didn't fail any tests." He also clarified that the catcher had experienced anxiety, stress, and pressure but has now received permission to compete.
Moreover, Danny White Tennessee's athletic director confirmed that Russell is now back with the team. He also condemned the speculation and criticism that his players currently have to endure.
Eklund issues apology to Russell, Tennessee
Eklund personally apologized to Russell and Tennessee for the inaccurate information that lacked a credible source, which was aired during the NCAA tournament broadcast by ESPN.
"I would like to take this opportunity to apologize to Evan Russell and the Tennessee Volunteer program for the incorrect and invalid information," Eklund said on air. Not only regretting his actions, but Eklund was also aware of the dangers that would arise from his carelessness.
In addition to the live broadcast, Eklund also conveyed his apology via Twitter on Saturday night.
He tweeted, "While I made a statement on air today, I again want to extend my most sincere apologies to Evan Russell and his family, coach Vitello and the team, and also the fanbase for comments I made in error yesterday."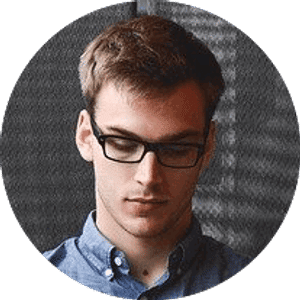 Jake Williams
Jake Williams is a sports gambling expert. He's been writing in the sports betting and DFS industry for over a decade. He specializes in MLB and NBA, along with College Basketball and College Football.