49ers: Kyle Shanahan opens possibility for Jimmy Garoppolo's trade to Cowboys
September 13, 2022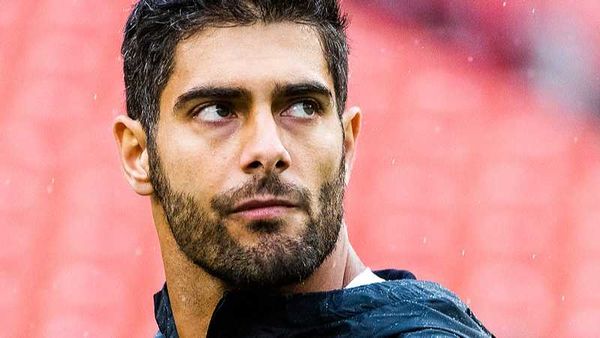 San Francisco 49ers head coach Kyle Shanahan has spoken about the possibility of quarterback Jimmy Garoppolo's trade with Dallas Cowboys Dak Prescott, who was injured recently in a season opener game against the Seattle Seahawks.
While Shanahan did not mention specifically releasing or putting Garoppolo on the trade list, the head coach said that it might not be a too far-fetched idea, saying that the franchise would "listen to anybody on anything" when asked whether Prescott's injury has opened any trade talks between both teams.
"Just like all players, we'll listen to anybody on anything. That never changes for any player or coach. We'll always listen to anybody," Shanahan said.
Shanahan opens up about potential trade
A quarterback exchange would not be a bad idea for the teams. For the 49ers, the franchise and Garoppolo had just signed a single-year contract in late August. The deal will ensure the 30-year-old, who was initially acquired from the New England Patriots in 2017, to remain in San Francisco through the season.
His new inked deal was also unique. According to multiple reports, the contract was worth $6.5 million which includes a $500,000 roster bonus. Other than these and the fact that the two-time Super Bowl champ would be eligible to claim other bonuses, the unique aspect lies in the team giving him the freedom to part ways next season. In other words, he may stay or pack his bags to play somewhere else.
Jimmy G remains one of the most valuable pieces for the 49ers. Despite his injuries in 2018 and 2020, which had affected his career by playing to as low as three and six games, respectively. In 2019, he started in all 16 games, and last season, the veteran started in all 15 and completed 301 out of 441 passes for 3,810 yards. He also made three touchdowns and 12 interceptions.
The only problem between him and the team was that the 49ers had moved over to former backup Trey Lance as its starter QB this season. Implying that Garoppolo's time with the team might eventually come to an end. In late July, Shanahan himself said that "we have moved on to Trey Lance. ... This is Trey's team."
"There's certain plays you have to get good at just to succeed in this league and to move the ball," Shanahan said of Lance.
"And then what can Trey do differently than we've had? I do believe Trey is a threat to run at any time, so knowing that he is a threat to run at any time, that definitely changes things. That gives another element that defenses have to worry about."
For now, whether appointing Lance would work this season remains to be seen since the 49ers have yet to play their season opener game. Shanahan and his men will play the Seattle Seahawks on September 18.
Moving to Dallas, Prescott is central to the team's play. The Cowboys relies heavily on the QB and having him on the sideline was a huge nightmare for head coach Mike McCarthy. McCarthy even re-signed Cooper Rush and Will Grier after the two were initially not included on the final roster.
As of now, there is no response in Dallas in regards to Shanahan's trade calls. The decision is in the hands of Cowboys owner Jerry Jones. It would be interesting to see how both franchises react when Jones revealed his interest in the trade.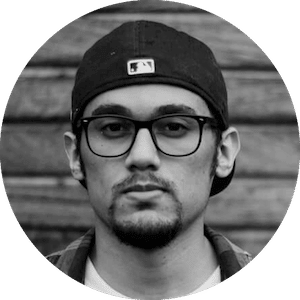 Gus Anderson
Gus Anderson is a gambling wizard. As a kid he dreamt about becoming a Tennis, Hockey and Golf professional but ended up as a gambling professional with focus on both sports & casino.