Embiid, Harden lead 76ers to 132-97 victory over Raptors
April 30, 2022
The Philadelphia 76ers defeated the Toronto Raptors 132-97 in Game 1 of their first-round playoff series, ending a two-game losing streak.
Joel Embiid scores 33 points, 10 rebounds, three blocks, and two steals, with James Harden backing him up. Harden also contributed 22 points, 15 assists, and 6 rebounds in the game. Their victory advanced them to No. 4 seed Philadelphia to the Eastern Conference semi-finals. The team will face No. 1 seed Miami Heat in a match on Monday, October 15.
Many felt that Harden was struggling to adjust to his new team after being traded to them in February. Some say that Harden, who will turn 33 in August, may not be able to perform at the level he previously did. Harden obviously appears to have proven the critics wrong with his most recent performance.
Even after taking a heavy elbow from Toronto's Pascal Siakam, Embiid kept playing. When he extended for a drive towards the net, he turned his elbow, which appeared to be an accident. However, the decision was debatable, given the high hostility between Siakam and Embiid over the whole series.
Embiid and Siakam embraced immediately after Philadelphia's Game 6 victory. The embrace lasted a long time and ended with a nod of agreement, indicating that they had cleared the air and we were ready to move on.
Drake, Shaquille O'Neal praise Embiid
Embiid and Harden went all in and dominated the Raptors' defense, leaving them stunned. After his team's series defeat, Drake, who serves as global ambassador for the Toronto Raptors, decided to take matters into his own hands and exchanged words with the Big Man in the hallways.
At Scotiabank Arena during the series, Drake was always present and made sure the rival players were aware of him. When his team was beaten by the Sixers in Game 6, he was on the courtside with his son, watching it happen. He created a scene when he suddenly approached Embiid and praised him, and they exchanged some words and dabbed each other up before Drake left.
The video clips have a lot of different reactions from fans. Drake is being praised and thanked by fans for being a real fan who doesn't mess with the rivals.
On the other hand, against the Miami Heat in the Eastern Conference second round, Shaquille O'Neal believes the 76ers will need Harden more than Embiid. He also adds that both Embiid and Harden need to be in their best condition to hit it together.
"The big guy" was a member of the Los Angeles Lakers team in the early 2000s, where he shared the court with Kobe Bryant. Harden and Embiid have garnered attention in comparison with the great duo. But, in the game, they didn't look as good as they did earlier.
"When you trade for a guy and create a hell of a one-two punch, especially on paper, both players need to have a great series to move on, and, you know, James played okay, and today, he finally played up to par know Joel's being Joel, MVP candidate." O'Neal said during the discussion with "Inside the NBA crew".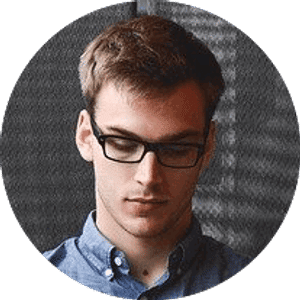 Jake Williams
Jake Williams is a sports gambling expert. He's been writing in the sports betting and DFS industry for over a decade. He specializes in MLB and NBA, along with College Basketball and College Football.