Duke vs. Virginia Tech Betting Prediction 3/12/22
March 12, 2022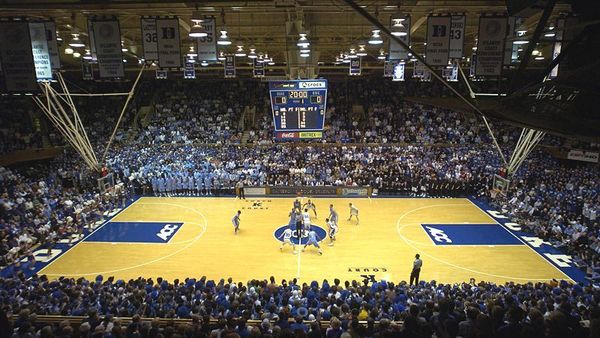 Virginia Tech needed to make a run to improve their NCAA Tournament position, and the Hokies have done just that. Now they are just one win over Duke away from earning the ACC's autobid and not having to worry about the bubble as the two schools face off in the ACC Tournament final. It's been almost three months since the Blue Devils and Hokies last played, and both teams have changed dramatically in that span.
Duke vs. Virginia Tech Betting Pick
The Pick: Virginia Tech +6
This game will be played at the Barclays Center at 8:30 p.m. Eastern on Saturday, March 12, 2022.
Why bet on the Hokies:
✅ Trevor Keels had a rough shooting day in the semifinals, making just one of his seven shots to finish with four points in 33 minutes. It's been that way for many of Duke's role players, all of whom played well against Syracuse but struggled to get going offensively against Miami in the semifinals.
✅ Keve Aluma has been the one constant for Virginia Tech in the ACC Tournament, averaging 19 points per game in three contests. He has received some help from his teammates in spurts, but it has yet to be the same players making the big plays in consecutive games. He's shooting better than 40 percent from the field to help lead the Hokies to the brink of history.
✅ Duke's defense has lacked a bit in the two ACC Tournament games as both Syracuse and Miami were step-for-step with the Blue Devils. Miami shot 47 percent from the field in a tight loss in the semifinals while Syracuse sank 42 percent of its 3-pointers before Duke pulled away late. Both teams, though, scored at least 76 points against Duke.
✅ Virginia Tech has defended the 3-point arc extremely well in the ACC Tournament and complemented that by hitting its own 3-point attempts. The Hokies are shooting nearly 42 percent from behind the arc in three tournament games while limiting opponents to 26.5 percent shooting from long range. That edge in perimeter shooting makes up for the Hokies' struggles on the interior.
✅ Duke has won all three postseason matchups with Virginia Tech with the last two games being decided by four points or fewer.
The Pick: Virginia Tech +6
It's been an interesting week for Duke with a rivalry loss to ruin Coach K's last home game to a stomach bug affecting the Blue Devils early in the ACC Tournament. Duke has survived to the final, but it hasn't been a very convincing effort for the Blue Devils over the last week. The Blue Devils have technically won their last seven ACC Tournament games after needing to withdraw last year due to COVID protocols, and have won 21 ACC Tournament titles in its long history.
This year's squad is clearly very talented while averaging more than 80 points per game and shooting nearly 49 percent from the field. That includes making more than 37 percent of its 3-point attempts and holding a five-rebound edge on the glass on average. The defense has been spotty, but has kept opponents to just 31 percent 3-point shooting this season while limiting teams to 66.7 points per game. 
There is no one star for the Blue Devils, though many would look to freshman Paolo Banchero as that superstar. He's averaging almost 17 points and nearly eight rebounds per game this year, but putting too much focus on him opens the floor for A.J. Griffin and Wendell Moore Jr. Griffin is shooting nearly 49 percent from long range this year and led Duke with 21 points in the semifinal win over Miami. Moore averaged 13.6 points per game and an additional 5.4 rebounds and 4.7 assists per game for the Blue Devils.
Virginia Tech has grown in confidence as the ACC Tournament has progressed, resulting in the Hokies' first appearance in the final. The program has won just one conference tournament title, the 1979 Metro Conference, and otherwise has not competed for many titles. Yet the Hokies enter this game with 12 wins in their last 14 contests and they are seemingly peaking at the right time with a chance to secure the NCAA Tournament berth themselves.
The Hokies averaged 68 points per game in ACC games this season while shooting 47 percent from the field and nearly 38 percent from 3-point range. However, opponents shot 45 percent from the floor and 38 percent from behind the arc against Virginia Tech this season in conference games. Every other metric is seemingly very even as well, which is why the Hokies have not been as successful as they were projected to be this season.
Mike Young at least has a strong rotation at his disposal, headed by Keve Aluma and his 16.5 points and seven rebounds per game. Justyn Mutts actually leads the team with 7.3 rebounds per game but ranks second to Aluma with 11. points per game. Storm Murphy has excelled in the ACC Tournament with a pair of 15-point performances in Virginia Tech's first two games at the event while several key reserves have made their mark as well. Darius Maddox dropped 20 points in the big win over North Carolina and Sean Pedulla scored 13 to life the Hokies past Notre Dame.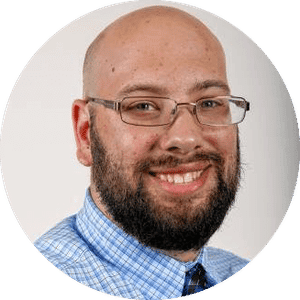 Josh Walfish
Josh Walfish is an award-winning journalist who has covered college sports for the past decade. He most-recently was chronicling the UMass Minutemen and now works as a freelancer writer and editor based out of Chicago.