Duke vs Notre Dame Betting Prediction 1/31/22
January 31, 2022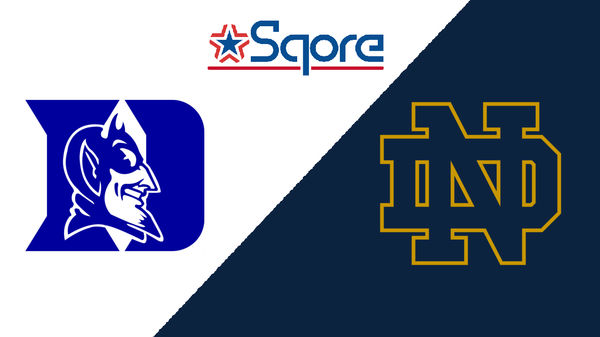 Notre Dame is trying to keep its perfect record at home intact when it welcomes Duke to South Bend in a battle for the top of the ACC standings. The sixth-ranked Blue Devils have won three straight and boast one of the most talented rosters in the nation with one of the best freshman in the country. The Fighting Irish have won four in a row and have been giant killers at home this year with wins over Kentucky, North Carolina and Virginia at Purcell Pavilion already this year.
Duke vs. Notre Dame Betting Pick
This game will be played at Purcell Pavilion at 7 p.m. Eastern on Monday, January 31, 2022.
Why bet on the Blue Devils:
✅ Duke freshman A.J. Griffin began the season receiving limited minutes, but excelling when he got extending playing time in blowouts. He has found a rhythm in conference play, however, with six games in double figures while appearing in all nine ACC contests this year for the Blue Devils. In conference play, Griffin is Duke's third-leading scorer, averaging 12.2 points per game and shooting 52.1 percent from the floor and 52.6 percent from 3-point range.
✅ Prentiss Hubb has mostly returned to his form from last season for Notre Dame, but last year's leading scorer is still struggling. He is averaging 10.8 points per game in conference to raise his season average to 8.3 points per game, but he is still well shy of the 14.6 points per game he averaged last season. Hubb has a chance to become an important secondary scorer for the Fighting Irish, but he hasn't scored more than 12 points in any game in 2022 and has four games in single digits and four games in double figures this calendar year. 
✅ Duke held its first seven conference opponents to 30 percent 3-point shooting or worse, continuing the Blue Devils' strong perimeter defense. ACC rivals are shooting just 27.6 percent from behind the arc against Duke this season and they aren't doing much better attacking the rim. The Blue Devils are averaging six blocks per game in conference games, raising their season average to 5.5 rejections per game. 
✅ Notre Dame might be 6-5 when being outrebounded this season, but the Fighting Irish have been outrebounded in seven of their nine ACC games this year. ACC opponents are averaging three more rebounds per game than Notre Dame, and the Fighting Irish are allowing more than eight offensive rebounds per game in conference action. Those extra possessions counteract the fact Notre Dame has held opponents to just 33 percent 3-point shooting in league play.
✅ Duke lost five of the first six games against Notre Dame after the Fighting Irish joined the ACC, but the Blue Devils have won seven of the last eight meetings. They also have a 7-4 record at Purcell Pavilion, including victories in their last three trips to South Bend.
Duke is always a national title contender for a reason and this year's team is a good example of that. The Blue Devils are 17-3 overall and 7-2 in ACC play, but they have been in every game this season with two one-possession losses and a five-point setback. Yet Duke also has wins over Kentucky and Gonzaga on neutral floors this season and has easily handled most of its other ACC games this year. The team statistics are nearly identical if you look at the season as a whole or just the conference games. The Blue Devils are shooting 48.8 percent from the floor and 37.1 percent from 3-point range this season, and are shooting 48.4 percent from the field and 37.2 percent from behind the arc in ACC play. Duke is averaging 38.6 rebounds per game this season, and 39 rebounds per game in conference play with a rebounding margin just above three in both cases.
The big differences have come individually where several players have elevated their games in ACC action. Freshman standout Paolo Banchero is one of those players, averaging 19 points and 9.4 rebounds per game in conference contests to raise his season averages to 17.6 points and 8.3 rebounds per game. However, Banchero was always going to be a focal point for the Blue Devils this season, the bigger improvement has come from fellow freshman A.J. Griffin, who is averaging 8.9 points and 3.2 rebounds per game this season. In nine ACC games, Griffin has found a new stride with 12.2 points and 4.2 rebounds per game against conference opponents while making 20 of his 38 3-point attempts and more than 52 percent of his shots total. Duke also has seen an increase in offense production from Mark Williams, who is averaging a full point more per game in conference and he's also added a full rebound per game at 8.6 per contest in conference play.
Notre Dame Fighting Irish
Notre Dame has flown so far under the radar that most people probably don't know it is tied with Duke atop the ACC standings at 7-2. The Fighting Irish have won 10 of their last 11 games, including four straight victories, and are a perfect 9-0 at home, notably the win over Kentucky. It hasn't always been very pretty for Notre Dame, but it has found its stride over the past month while taking advantage of an ACC that is having a down year across the board. In many ways, the Fighting Irish's success goes in the face of the statistics in conference play. Notre Dame might be shooting 45.8 percent in its nine ACC matchups, but its conference rivals are shooting 45.2 percent. The Fighting Irish are also getting outrebounded by three rebounds per game on average in conference play, but where Notre Dame has found an advantage is behind the arc. The Fighting Irish are allowing a normal 34 percent from 3-point range, but it has made more than 40 percent of its 3-pointers, accounting for the slim edge the Fighting Irish have in scoring margin.
Dane Goodwin leads the team in scoring for the season as a whole with 15.3 points per game on 51.2 percent shooting, including nearly 49 percent from behind the arc. He's cooled down slightly in conference action with 14.5 points per game on 42 percent 3-point shooting, but he's still making more than half of his shots overall. Blake Wesley is not too far behind Goodwin at 15 points per game this season, but he's taken over in ACC games with 17 points per game despite shooting less than 40 percent from the floor. Goodwin helps out on the glass a little bit with a little less than five rebounds per game, but Nate Laszewski leads Notre Dame with 7.3 rebounds per game in conference play to go along with 9.5 points per game. Paul Atkinson Jr. is the only other Fighting Irish player averaging double figures on the season at 11.4 points per game, and he ranks second with 6.2 rebounds per game for the season as a whole.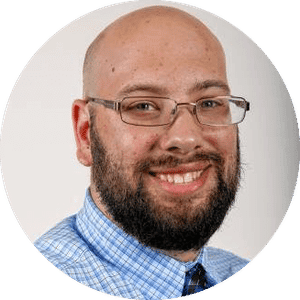 Josh Walfish
Josh Walfish is an award-winning journalist who has covered college sports for the past decade. He most-recently was chronicling the UMass Minutemen and now works as a freelancer writer and editor based out of Chicago.