Duke vs. Clemson Betting Prediction 2/10/22
February 9, 2022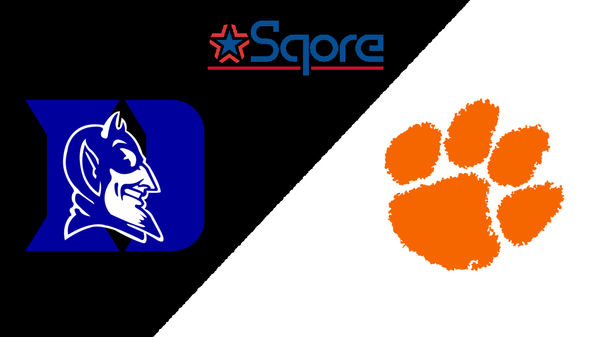 Duke is attempting to complete its season sweep of Clemson by winning on the road against the struggling Tigers. Clemson has lost two straight and seven of its 10 games in 2022, though it has seemingly always found itself with chances to win. Duke has had some of its own struggles with a pair of home losses in conference play, and had some narrow victories as well, including the two-point win over Clemson in Durham a few weeks ago.
Duke at Clemson Betting Pick
This game will be played at Littlejohn Coliseum at 8 p.m. Eastern on Thursday, February 10, 2022.
Why bet on the Tigers:
✅ Inconsistency has plagued A.J. Griffin this season, especially in conference play despite him averaging nearly 13 points per game. In his last eight games, the freshman guard has been limited to single digits four times and scored 20 points twice. In the first meeting with Clemson, Griffin made just one of his seven shots and finished with just five points and three rebounds, well below his season averages. 
✅ PJ Hall gave Duke a lot of problems in the first meeting with a double-double of 14 points and 10 rebounds in the loss. Hall made just six of his 21 shot attempts in the game, well below his 48 percent shooting percentage for the season. Overall, he averages 15 points and six rebounds per game and his inside presence was a major reason the Tigers were able to stay competitive with the Blue Devils.
✅ Duke has struggled this year with turnovers, but more importantly it has given up a lot of points off turnovers this season. Clemson scored 16 points off the Blue Devils' turnovers in the first matchup and the Blue Devils have allowed at least 16 points per turnover four times in conference play. Clemson was also able to score 15 fastbreak points against Duke, the third most the Blue Devils have allowed this season. 
✅ Clemson is one of two ACC teams this season to beat the Blue Devils on the glass and one of four to outscore Duke in the paint. The Tigers had four players grab at least seven rebounds in the first meeting with Duke, helping them to a 39-31 edge on the glass, which included 14 offensive rebounds. Clemson only scored 28 points in the paint and nine second-chance points, but its ability to challenge the Blue Devils inside played a large role in keeping the game close.
✅ Duke has lost in three of its last four trips to Clemson and hasn't won by double digits in South Carolina since 2010. The Blue Devils have dominated the series in Durham with a 62-4 record against the Tigers at home, but they are just 25-20 as the road team against Clemson.
No team in the country has the type of potential that Duke possesses with its mix of youth and experience. At their best, the Blue Devils are the team that can walk into Chapel Hill and win by 20 or beat Kentucky and Gonzaga on neutral floors. At the same time, Duke can lose to Miami and Virginia at home and play tight games against teams like Clemson, which proves the inexperience. However, the Blue Devils are still a dominant team most of the time and that has certainly played out in ACC play to move themselves to 19-4 overall and 9-3 in league play. Duke is shooting nearly 48 percent from the floor in 12 conference games, including slightly better than 36 percent from 3-point range, while holding a nearly six-rebound advantage per game and averaging more than 16 assists per game. The defense has been just as suffocating, limiting teams to less than 40 percent shooting overall and just 27.5 percent from behind the arc while committing 20 fewer fouls. The Blue Devils are also blocking nearly six shots per game in their dominant defensive effort.
Most of the attention for the Blue Devils centers around freshman Paolo Banchero, who is the team's leading scorer at 17.2 points per game. Banchero has struggled with his perimeter shooting this season, but he's averaging more than eight rebounds per game as well as one block and one steal per contest as well. His production has actually improved to 17.8 points and 9.4 rebounds per game in conference play and he's also averaging more than three assists per game as well. Behind Banchero, there's a trio of capable secondary role players who each of their respective strengths. Mark Williams is more of the rim protector and inside presence, averaging 11.1 points and eight rebounds per game in ACC contests, and also is averaging more than three blocks per game this year. Wendell Moore Jr. is more of the all-around contributor while averaging 14 points, nearly five assists and almost six rebounds per game this season, though his production on offense has dropped slightly in ACC games. Then there is AJ Griffin who is shooting 50 percent from behind the arc and averaging nearly 13 points per game in conference, but has struggled to be consistent throughout the season. 
It is easy to be deceived by Clemson's 12-11 record or its 4-8 mark in ACC play because the Tigers are a much better team than those records indicate. Seven of the Tigers' 11 setbacks were by single-digits, including six by five points or fewer, so Clemson certainly has put a fight against its opposition. The margins are razor thin all the way around for Clemson, especially in conference play, which is why it has been on the wrong end of many results. The Tigers have scored the exact same number of points as their ACC opponents and they hold a very slim lead in rebounding. They are shooting 45.8 percent from the floor, including 35.9 percent from 3-point range, but are allowing 45.1 percent shooting from the field and 35.7 percent shooting from behind the arc. Clemson has forced just two more turnovers than it has committed in ACC play and both sides have the same number of steals. The only major differences are Clemson's lead in steals and the opponents' 3:1 margin in blocks.
The Tigers don't have many dynamic weapons on the roster, but what they do have is an excellent team game that makes them tough to play against. PJ Hall is the leading scorer at nearly 15 points per game and he's also a difficult body to contend with inside with more than six rebounds per game as well. He's joined on the interior by David Collins, who leads the team with seven rebounds per game and ranks second in scoring at 11.2 points per game. Hunter Tyson is averaging 5.6 rebounds per game in addition to his 10.4 points per game while shooting 38.7 percent from behind the arc. Al-Amir Dawes is shooting slightly better at 39.4 percent from behind the arc in addition to averaging 11 points per game. Nick Honor leads the team in assists on the season, but his production has dipped severely against ACC foes, and Collins actually leads the team now at more than three assists per game in conference play.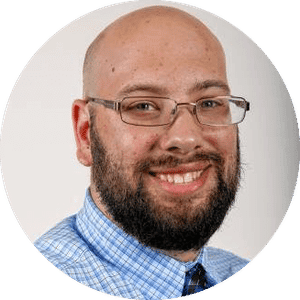 Josh Walfish
Josh Walfish is an award-winning journalist who has covered college sports for the past decade. He most-recently was chronicling the UMass Minutemen and now works as a freelancer writer and editor based out of Chicago.