Duke new coach Jon Scheyer aiming to bring fresh takes to Blue Devils
June 6, 2022
The older a professional gets, the more likely their performance to degrade. Similarly, younger players often lack experience. However, age really is only a number for the Duke Blue Devils' newly hired coach, Jon Scheyer.
Scheyer played for the program for four years and was hired as a special assistant in April 2013 following the resignation of coach Chris Collins. Since then, he stayed at Duke until legendary coach Mike Krzyzewski retired just this year, prompting Scheyer to take over.
Despite zero coaching experience, Scheyer was adamant he was capable of leading the Blue Devils. The former professional player insisted his lack of experience and relatively young age was, instead, an advantage, adding that it would allow him to tap into fresh and new perspectives for the team.
Age 'an advantage in a lot of respects' Scheyer says
In an interview with Jeff Goodman, Scheyer said that he viewed the job promotion as an opportunity for him to lead the iconic program with fresh and brand new ideas.
The 75-year-old Coach K, as many people call Krzyzewski, coached the Blue Devils for 42 years. He led them to countless awards and numerous tournament titles. Without a doubt, there is a heavy burden on Scheyer's shoulder as Coach K's successor.
The newly-promoted coach explained that one of the first few things he intended to do was to understand what are the impacts of not having Krzyzewski around.
"Well, it's funny. I think there's two major things we're going through right now as a program. One is understanding the impact of not having Coach K as our head coach. So, there's naturally, just by that, we have to do things differently, but, two, it's a different time in college basketball," Scheyer told Goodman.
"You know, we're faced with decisions, opportunities, setbacks, that, really, Coach K has never had to think about. And, a lot of it, you can say he got out at the right time, which I think a lot of people feel. For me, I'm excited as anybody to be going into this new era."
One of the things that Krzyzewski left to the side was the Name, Image, and Likeness. That being said, Coach K did not completely avoid the ordeal. He once spoke about it and said he supported athletes generating money from NIL deals.
While Scheyer has yet to explain his perspectives on NIL or other urging matters, it is likely that the 34-year-old is keen to adjust how the program views the deal. NIL is very lucrative, and chances are Scheyer will put it to good use for Duke, at least from the financial standpoint. NIL can improve the Blue Devils' branding and the program's recruitment game.
"I think it's an advantage in a lot of respects," Scheyer said. "And so, for me, I look at that as an opportunity. So, there's going to be things that are different simply because he's not here as the head coach, but also because it's a different era in a different time."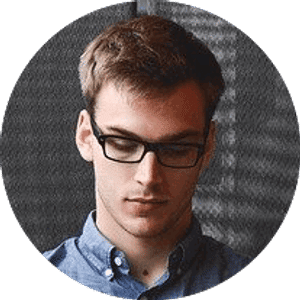 Jake Williams
Jake Williams is a sports gambling expert. He's been writing in the sports betting and DFS industry for over a decade. He specializes in MLB and NBA, along with College Basketball and College Football.