Duke forward Paolo Banchero to enter NBA Draft
April 21, 2022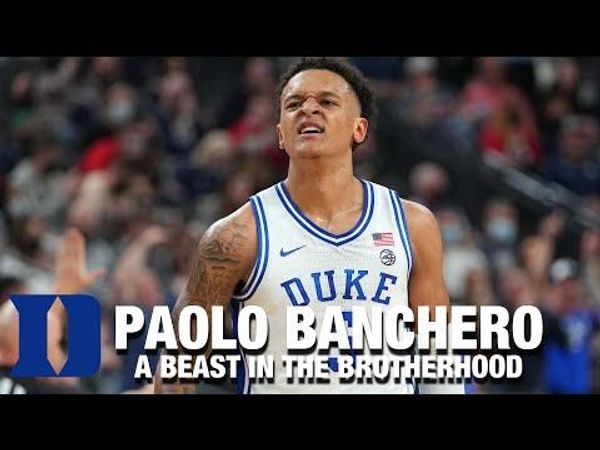 It was reported Wednesday that Duke Blue Devils forward Paolo Banchero had decided to enter the NBA draft following a stellar freshman season with the team. He was named the Freshman of the Year after helping the Blue Devils reach the Final Four.
Former head coach Mike Krzyzewski praised the player's talent and said he was ready to take on the next phase of his career. The Hall of Famer also praised the player's versatility and said he was a model player in today's NBA.
"He is so dynamic, explosive and versatile - a model player in today's NBA game," Krzyzewski said. "He did whatever we asked at a very high level. I loved having him and his family in our program and wish him all the best as his professional career begins."
High draft stock
It is widely believed that Banchero will be a top-ten pick in the upcoming NBA draft. Due to his impressive performances during Duke's run to the Final Four, Banchero was regarded as one of the most versatile players in the tournament, where he averaged 18.8 points and 7.6 boards.
During the regular season, he averaged 17.2 points and 7.8 rebounds. He also showed versatility by shooting over 30 percent from beyond the arc. He was later named the ACC's rookie of the year.
Despite being projected as a No. 2 pick in one of the latest mock drafts, Banchero is still expected to be selected as the No. 1 overall pick. Aside from his impressive physical characteristics, the 6-foot-10 power forward also has the potential to become an influential player in the NBA for his ability to shoot and get under the rim.
Parting with Duke
Banchero's decision to leave the team was not unexpected since he had been speculated to be selected in the upcoming NBA draft. The Seattle-native forward has been widely regarded as one of the best players in the country.
In a statement, Banchero thanked his coaches and fans for their support during his time with the Blue Devils. He said that playing in front of such prominent figures was a blessing.
"Playing on some of the biggest stages in front of the best fans in the world with my brothers, I couldn't ask for anything more," Banchero said. "It was really a blessing. To Coach K, it was an honor to be a part of your final season. Thank you for pushing me every single day and expecting nothing but the best out of me."
He said it had always been his dream to play in the NBA, and he was excited to announce that he would be entering his name in the 2022 draft.
"It has always been a dream of mine to play at Duke, and it has always been a dream of mine to play in the NBA. Duke has prepared me for that on and off the court," the five-star recruit continued. "I'm excited to announce that I'll be entering my name in the 2022 NBA Draft. It has been a great journey and I'm blessed to be a part of The Brotherhood for life."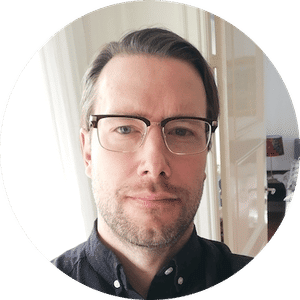 Martin Evergreen
Martin Evergreen is a sports betting professional who provides initiated betting picks and predictions. His main focus is on NHL picks, sportsbook promotions, and casino stories.