Drew Timme leads Gonzaga to beat Memphis 82-78 with 21 points in second half
March 20, 2022
Drew Timme gathered his teammates mid-court to see the scoreboard, which showed a 10-point deficit for the top seed. Timme wanted to spark his teammates with his words, and he could do that through his play on the court.
The 21-year-old star scored 21 of his 25 points during the second half to help the Gonzaga rally from a halftime deficit and defeat the 9th-seeded Memphis 82-78.
For the fourth time this season, the Zags trailed at halftime. They eventually secured their seventh straight Sweet 16 appearance.
Gonzaga's response
During the mid-court huddle, Timme told his teammates that it could be their last 20 minutes of basketball. "What I said was, no matter what happens, no matter what the score is, win or lose, this could very well be the last 20 minutes of basketball you ever play, and go out with no regrets," he stated.
Timme started the second half with a bang, scoring 11 points in less than three minutes. He was able to get help from his teammates, such as Andrew Nembhard and Rasir Bolton, as the Zags were able to pull away.
Following the aspiring speech, the Bulldogs did not shy away from playing. They seemed free as Nembhard scored 23 and Bolton had 17 points. With less than 10 minutes remaining, Gonzaga had the lead at 61-57 and never lost it. On top of his 25 points, the Timme also grabbed 14 for the Zags.
Nembhard said he was motivated by the team's confidence in him. He also wanted to contribute to the team's comeback victories.
"I just want to step up for my team in those types of moments," the 22-year-old guard said. "I know they have ultimate confidence in me, coaching staff has ultimate confidence in me so I just want to step up and make those kinds of plays for us."
After the game, Mark Few, the head coach of the Zags, praised his players for their resiliency.
"The way we came out fighting in the second half, I thought it was more who we are. And then we just did a great job down the stretch executing all our late-game stuff," Few said.
Memphis' shortcoming
DeAndre Williams led the way for the Tigers with 14 points, but he had to sit out a significant portion of the second half due to foul trouble. Tyler Harris had 13, and Lester Quinones scored ten points for the Tigers.
The anticipated duel between future NBA picks Gonzaga's Chet Holmgren, and Memphis' Jalen Duren was never truly established due to foul trouble from both players.
It looked like the game was going to be a home affair for the Zags for a while. However, Memphis was able to maintain its lead throughout the first half.
Williams noted that the crowd's energy and support for the team made it possible for the players to fight back.
"We knew we could go out there and play with those guys," he said. "The crowd got into it, they were very resilient. They played together. They were poised. And like coach said, they showed us the bar."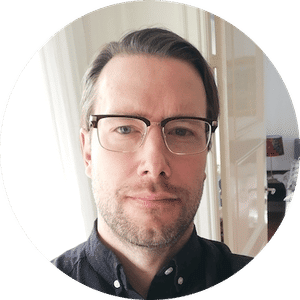 Martin Evergreen
Martin Evergreen is a sports betting professional who provides initiated betting picks and predictions. His main focus is on NHL picks, sportsbook promotions, and casino stories.