Drake Maye named North Carolina starting quarterback
August 26, 2022
Head coach Mack Brown has announced that quarterback Drake Maye will start for the North Carolina Tar Heels in the season opener against Florida A&M on Saturday.
Maye competed with Jacolby Criswell for the job following Sam Howell's departure for the NFL Draft. It is unclear whether Maye and Criswell will split reps in the first game.
"We just felt like Drake should walk out there first," Brown said. "There's very little difference between the two." Maye will have a big responsibility to fill as he takes over Howell's position as the Tar Heels' quarterback.
Maye battled alongside Criswell during the offseason. He managed to be the No. 4 quarterback and top player from North Carolina.
On the other hand, Criswell has been in the program for two full seasons but has not seen much action. The four-star has appeared in seven games, combining 16-of- 25 for 195 yards with one touchdown and one interception. Previously, he played for Morrilton High School.
According to 247sports, Maye has an advanced understanding of the position in terms of throwing early and anticipating. He also knows how to throw his receivers open.
"The only thing that matters is who we think, right now, gives us the best chance to win," Brown said during a press conference.
North Carolina was expected to compete for the ACC Championship title and possibly the College Football Playoff but instead ended up in the Duke's Mayo Bowl against South Carolina. Then, they lost 38-21 in that game and ended the season with a 6-7 overall record.
Last season, Maye played in four games, with most of his action coming against Wofford. He completed seven of his nine passing attempts for 89 yards and a touchdown while adding 38 yards on the ground with four carries. Maye had offers from Alabama, Georgia, and Clemson, among other top programs, but still chose North Carolina.
Maye family legacy
The No. 8 pro-style quarterback adds to the Maye family's involvement in North Carolina athletics. His brother, Luke, played basketball for the Tar Heels for four years and hit the shot that won them the national championship in 2017. Their father, Mark, also played football as a quarterback for two seasons at UNC in the 1980s.
"Oh, yeah, I FaceTimed Luke the other day. It was actually yesterday. He's in Spain now, so it's like a six-hour difference, so it's kind of tough to communicate throughout the day," Maye said after he was named a starter.
"But he was excited for me. We always talked about -- this is the one thing he says, 'You just gotta go out and do it."
Maye said his family was supportive of his athletic journey.
"Whether through sports or not. Obviously, sports has been a big part of our family," Maye said.
"But it all goes back to just competing. They've been with me since day one and just going out there and winning and just trying to get better and make some plays. That's all I could do."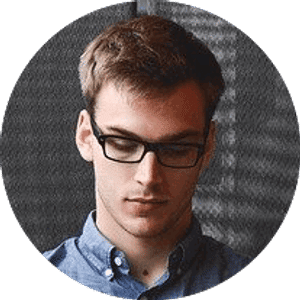 Jake Williams
Jake Williams is a sports gambling expert. He's been writing in the sports betting and DFS industry for over a decade. He specializes in MLB and NBA, along with College Basketball and College Football.