Dolphins rookie QB Skylar Thompson to start against Vikings, coach says
October 13, 2022
Miami Dolphins coach Mike McDaniel has appointed rookie quarterback Skylar Thompson starting player for the team in Sunday's game against the Minnesota Vikings since Tua Tagovailoa won't be playing.
McDaniel is confident in Thompson's ability after having practiced as a starter throughout the week. He said Thompson should feel more comfortable with the idea of having the team on the sideline with him this time, adding that Thompson also had Dolphins quarterback coach Darrell Bevel to support him.
"It's huge because in a game experience for a quarterback, you get coached, there's a lot of stuff going on and you're taking in information from one, two, three voices," McDaniel said.
"But then when you have a peer that has gone through it and has seen it, that translation -- it might be one word, it might be a pat on the back. All that teammate support is a very immensely huge thing for a player like that ... Having that support from his brother on the sidelines this week. Because it was a lonely sideline last week."
As for Thompson himself, being selected as the team's starter is something he has been working on for a long time.
"I mean, it's a dream come true — something that I've worked for my whole life," Thompson said. "But there's a ton that goes into that. I didn't get here just by myself, and there's a lot of people that have contributed to help me get to where I am today... I'm very grateful for this opportunity and I'm super excited to go to work today and have this opportunity in front of me."
Thompson's profile
Thompson was selected with the 247th overall pick in the seventh round of the 2022 NFL Draft. He was the eighth quarterback and the Dolphins' final selection.
During training camp and the preseason, Thompson made his way onto the Dolphins' roster, which consists of 53 players. This made him considered to be too valuable to join games and the team placed him on the practice squad instead. For the first three games of the year, Thompson was inactive and served as the third quarterback after Tagovailoa and Bridgewater.
He made his debut replacing Teddy Bridgewater, who exited the game against the New York Jets due to a head injury and was placed into NFL's concussion protocol.
Thompson completed 19 of 33 passes for 166 passing yards, helping the game close through three quarters, although he reportedly had issues with turnovers. He threw an interception and lost a fumble, resulting in the 17-40 loss against the Jets.
Overall in the preseason, Thompson threw for 450 yards and made five touchdowns on 75 percent completions with a passer rating of 138.4.
Tagovailoa, Bridgewater return for practice
Tagovailoa reportedly returned to the practice field on Wednesday, the first time in nearly two weeks for limited football activities.
It will be his first practice after suffering from a concussion in the game against the Cincinnati Bengals on September 29. McDaniel said while the Dolphins missed having him, he had no plans to include Tagovailoa on Sunday.
"Now, when talking about this week and playing, I don't see a scenario -- I don't see him being active. I do not plan to have him play at all," McDaniel said.
Meanwhile, Bridgewater is set to resume football activities on Thursday practice, according to McDaniel. He is expected to be cleared out on Sunday and will provide backup to Thompson.
"As long as everything goes to plan with his protocol procedure, I'm very confident that Teddy will be active in that scenario and be backing up Skylar," McDaniel said.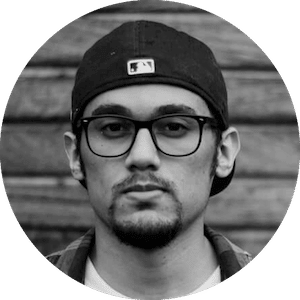 Gus Anderson
Gus Anderson is a gambling wizard. As a kid he dreamt about becoming a Tennis, Hockey and Golf professional but ended up as a gambling professional with focus on both sports & casino.