Detroit Lions DE Aidan Hutchinson shares thoughts on Tom Brady
October 7, 2022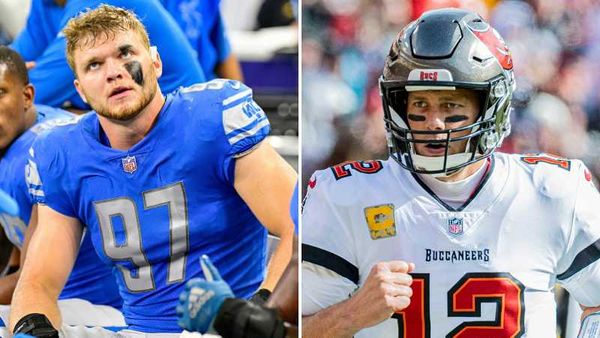 Detroit Lions defensive end Aidan Hutchinson said that he idolized Tom Brady while the latter was still with the New England Patriots. Hutchinson said he wanted to get the chance to play against Brady.
"I just liked Tom Brady. Every kid loves Tom Brady," Hutchinson said after practice on Thursday. "Hopefully, one of these days I'll get the chance to hit Tom, but we'll see. I would say that Patriots fandom that you referenced is no good."
Hutchinson, 22, would dress up as Brady for Halloween as a child. While he had not been born yet at the time of Brady's senior season at Michigan in 1999, Hutchinson said that Brady was one of the players he would like to sack the most in the league.
"Growing up, seeing Tom play there in those cold-ass games, so hopefully it gets a little cold," Hutchinson said.
While in this season the Lions don't have a schedule to play against the Tampa Bay Buccaneers, Brady's current team, they are set to head to Foxborough to play against the Patriots on Sunday.
Changes in defensive personnel
Lions head coach Dan Campbell said he was going to make some changes by moving the team's personnel around and simplifying the defensive plan. He had Aaron Glenn in mind as the defensive coordinator.
"I believe that Aaron Glenn is the right man for the job and he gives us our best hope, our best option to run this defense. I just do," Campbell said.
With Campbell planning to tweak the defense personnel, Hutchinson's role on the team might also be changing. When asked about Hutchinson, Campbell said he was getting better every week but also needed to be examined carefully before being moved to different positions.
"I think he's one of the players that I think we need to look long and hard about, 'Do we need to move him in some different spots? Do we need to see if we can give him an opportunity to have more success?'" Campbell said.
"But look, I think he did a lot of good things in the run game [versus the Seattle Seahawks], and look, I think he's kind of where our defense is right now, where we've just got to improve, I mean get a little bit better, and I think we can all help each other."
Campbell said that Hutchinson's role would depend on where he is good at, with the possibility of being switched from a three-point stance to a two-point stance. Hutchinson reportedly experienced the same swap in college with successful results.
"So look, we're all open to whatever is most comfortable. Like if he feels like he can get his job done up, listen, no problem. So, I don't feel like that's an issue with him or that's going to change anything, but we kind of take it all into account. If it's something he feels like he's more comfortable at, we'll go with that," Campbell said.
Confident in the Lions' defense, Hutchinson said that playing against the Patriots would be "fun."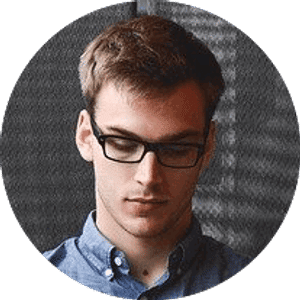 Jake Williams
Jake Williams is a sports gambling expert. He's been writing in the sports betting and DFS industry for over a decade. He specializes in MLB and NBA, along with College Basketball and College Football.