Deion Sanders responds to Nick Saban, denies paying top recruit $1 million
May 21, 2022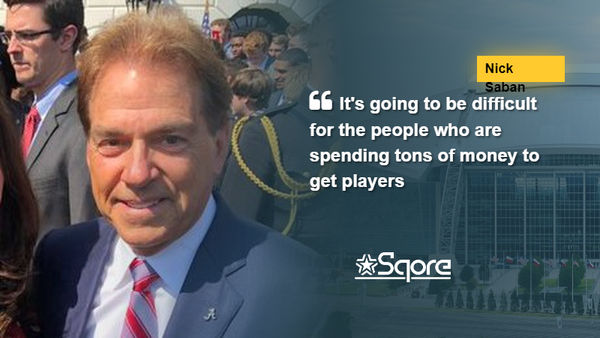 Jackson State coach and former NFL player Deion Sanders responded to Alabama coach Nick Saban's claim that Sanders paid $1 million for a recruit to attend his program.
Saban's remarks that Jackson State offered a player $1 million to play football at the historically Black university caused a stir Wednesday night. Saban went on to slam Texas A&M coach Jimbo Fisher by saying Fisher's program "did not buy a single player" and the Aggies program "bought every player on their team".
"Jackson State paid a guy $1 million last year that was a really good Division I player to come to school," Saban said. "It was in the paper. They bragged about it. Nobody did anything about it."
The following day, Saban contacted Sanders' representatives. Sanders wasn't willing to have a private discussion, despite Saban's apology. Instead of getting angry, he asked Saban for a public discussion on the issue and the right to reply.
"I haven't talked to Coach Saban," said Sanders. "I'm sure he's tried to call. We need to talk publicly, not privately. What he's said is public. That doesn't require a conversation. Let's talk publicly and let everyone hear the conversation."
No animosity toward Saban
Sanders, who has worked with Saban on several Aflac commercials, gave a warning as well. Having covered the draft for 14 years as an employee of NFL Network or as the head coach of the Under Armour All-America Game, Sanders has relationships with dozens of players he has met. He said coaches aren't comfortable with him divulging players' salary information.
"I don't even wear a watch and know what time it is," Sanders said. "They forget that I know who brought the bag and dropped it off. I know these things. I'm not who they want to play with when it comes to all this stuff."
He then added, "I still love him. I admire him. I respect him. He's the magna cum laude of college soccer and that's what he's going to be because he's earned it."
Travis Hunter mentioned in rumor
The player's name who earned a million dollars at Jackson State was not specifically mentioned by Saban. But, Travis Hunter, the top player in the country who initially committed to Florida State before switching to Jackson State University in December, is reportedly the one Saban referred to.
In response to the news, Hunter tweeted, "I got a mil? But my mom still stay in a 3 bed room house with five kids".
When he began coaching the team on December 1, 2020, Sanders signed a $300,000 annual salary contract that runs through December 15, 2024. Sanders stated that as the program's coach, Hunter does not earn more than him. The idea that Hunter earns a million dollars was dismissed.
"I don't make a million. Travis ain't built like that. Travis ain't chasing a dollar. Travis is chasing greatness. Travis and his family don't get down like that," Sanders said. "They never came to us in search of the bag. They're not built like that. This kid wants to be great."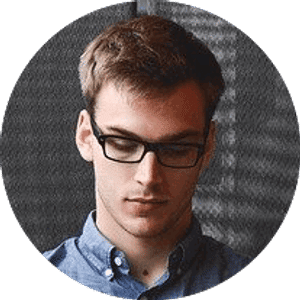 Jake Williams
Jake Williams is a sports gambling expert. He's been writing in the sports betting and DFS industry for over a decade. He specializes in MLB and NBA, along with College Basketball and College Football.