David Quinn announces San Jose Sharks' coaching staff
August 13, 2022
San Jose Sharks head coach David Quinn has appointed several names to the coaching staff, which include Scott Gordon, Ryan Warsofsky, Thomas Speer, and Nick Gialdini. The decision came one month after Quinn was signed by the Sharks management in late July and before the NHL training camp starts in September.
Quinn was named as Sharks' 10th full-time head coach after the departure of Bob Boughner. Quinn expressed excitement about the coaching staff composition upon its announcement on Friday.
"I would be very excited about this group of guys if we got them in June or July but to be able to put together that kind of staff at this point I just can't tell you how excited I am," Quinn said.
Gordon and Warsofsky will work as assistant coaches for Quinn, while Speer takes over as goaltender coach and Gialdini as video coach.
Gordon, Warsofsky addition
Gordon, who has experience as an NHL head coach, will be given the responsibility to conduct power play and strategy for the Sharks which ranked 22nd in the NHL this season.
The 58-year-old coach recorded 89 wins, 119 losses, and 27 OTL as the New York Islanders' head coach from 2008 to 2011. He also led the 51 games as the Philadelphia Flyers' interim head coach from 2018 to 2019.
In addition, Gordon worked as an assistant coach with the Toronto Maple Leafs from 2011 to 2014, which was a major consideration in Quinn hiring him to manage Toronto's power play.
On the other hand, Quinn said that Warsofsky's appointment was made to maintain and enhance the Sharks' defense and penalties, which were the second-best in the NHL last year.
Warsofsky, according to TOI News, is one of the NHL's emerging talents and has reportedly been interviewed by the Sharks for Quinn's role as team head coach. Warsofsky has led the AHL's Chicago Wolves to one Calder Cup championship in two seasons, with 71 wins, 25 losses, and six OTL.
The 34-year-old coach said that he chose to join Sharks due to his desire to learn under Quinn, who coached his brother David at Boston University.
"I like how he thinks about the game, I like the way he teaches it and it just felt right," Warsofsky said.
"I'm thrilled. I think it's the right thing in my career to keep learning and getting better as a coach. And I think it's a great place, a thriving team with some great elements to build on. "
Gialdini, Speer appointments
Gialdini, a 31-year-old San Jose State graduate, previously worked for the Sharks when he studied at Santa Clara High School.
He took his part by helping and working for the Jr. Sharks program before being named as San Jose Barracuda's video coach and hockey operations manager and spent six seasons there.
Quinn said that Gialdini was worthy of the position and asserted that the San Jose connection was a "bonus".
"To say a dream has come true probably doesn't even come close to what it actually is," Quinn said. "We took Nick with us because a lot of people in the organization have a lot of respect for him. They commend him and his work ethic and the work he has done."
Speer served as goaltender coach for the AHL's Stockton Heat for three years prior to joining the Sharks, and he also coached Team USA goalies at the U-18 World Juniors.
The Sharks will play their first preseason games against the Los Angeles Kings on Sunday, September 25, at the SAP Center, and two-game series regular season game in Prague against the Nashville Predators on October 7-8 as part of the NHL Global Series.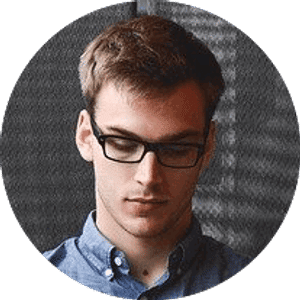 Jake Williams
Jake Williams is a sports gambling expert. He's been writing in the sports betting and DFS industry for over a decade. He specializes in MLB and NBA, along with College Basketball and College Football.