Cowboys OT Tyron Smith sustains knee injury, leaves Wednesday's practice
August 25, 2022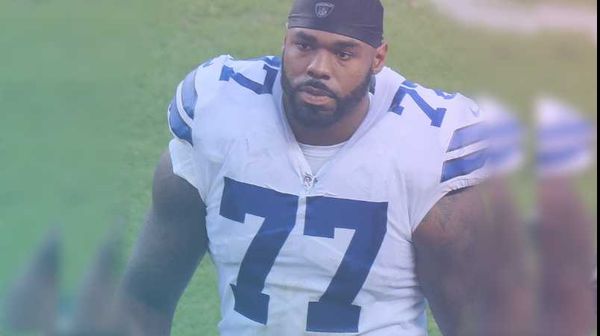 Dallas Cowboys offensive tackle Tyron Smith was ushered out of the field during the team's Wednesday practice due to a knee injury. He reportedly will have an MRI test to determine the severity of the injury, although an initial checkup declared the left tackle's ACL "is intact".
Teammate Connor McGovern believed Smith did not sustain a major injury. "He gave me a nice, reassuring grunt like he usually does. That's the one thing playing next to him for so long, I can decipher his grunts. I think he's all right," McGovern said.
Smith had been dealing with several injuries which prevented him from playing a full season since 2015. In the 2020 season, Smith only participated in two games due to a neck injury. Last year, he missed a part of the Cowboys' training camp due to a combination of ankle and knee injuries. He later tested positive for COVID-19, prolonging his absence. Then, when the season started, he only appeared in 11 games due to an ankle ailment.
The former Morris Trophy winner was reportedly seen "limping" at the end of a joint practice with the Denver Broncos. Later, he was said to have an issue with his ankle, although there was no further report shared.
Despite his injuries, Smith has been selected eight times to the NFL All-Star Game since 2013. Throughout his career, he recorded 583 passing yards, allowing only 35 sacks since playing with the Cowboys in 2011.
Smith has been selected as the starter for the upcoming season. Second to him in the depth chart, Matt Waletzko, also reportedly sustained a shoulder injury and might miss Week 1. Aviante Collins may be placed as the starter, especially after Dallas chose to let go of La'el Collins this offseason.
The Cowboys' offensive line is short of several players. Starting wide receiver CeeDee Lamb suffered from a foot injury that might cost him Week 1. His backups, Michael Gallup and James Washington also sustained injuries. Earlier this month, Dallas said Washington was not expected to join the team until Week 3. Full back Ryan Nall is on Injury Reserved for a shoulder injury.
Cowboys for 2022 season
Based on the latest ESPN's Future Power Rankings, Dallas is No. 20 for the season. Analysts noted several star players including Dak Prescott and Micah Parsons. According to ESPN, coach Mike McCarthy is now under pressure to make sure that the Cowboys perform better. Last year, Dallas ended the season with 12-5-0, finishing first in the division with 6-0-0.
So far in the 2022 preseason, the Cowboys have recorded 1-1-0. They were defeated by the Broncos 17-7 in Preseason Week 1, but won over the Los Angeles Chargers 32-18 the following week. The team is slated to meet the Seattle Seahawks to end the preseason on August 26.
Dallas will begin the regular season by hosting a game against the Tampa Bay Buccaneers on September 11. There had yet to be an announcement for the official starting lineup for Week 1, especially since several players in the first layer of their depth chart suffered from injuries.
Betting on the Cowboys and NFL
Are you ready for the NFL season to start? If you want to bet on your favorite NFL team we recommend you to always claim the best available promos for NFL betting. We have gathered all the best NFL sportsbook promos in our NFL betting promo guide. Below are a few examples of what you can expect to find.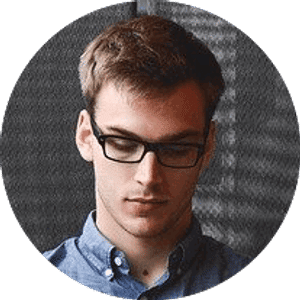 Jake Williams
Jake Williams is a sports gambling expert. He's been writing in the sports betting and DFS industry for over a decade. He specializes in MLB and NBA, along with College Basketball and College Football.