Cowboys: Dak Prescott expected to start against Lions in Week 7
October 21, 2022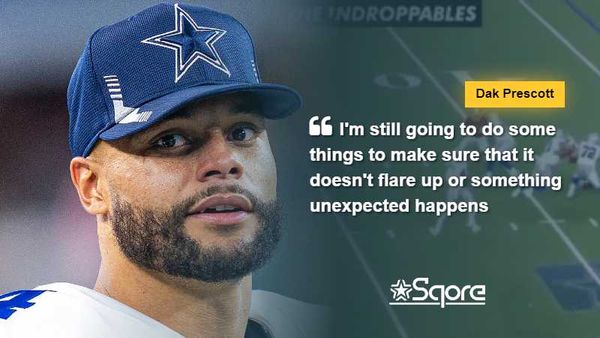 Dallas Cowboys quarterback Dak Prescott will reportedly return to the field as a starter in the Week 7 game against the Detroit Lions this Sunday at AT&T Stadium. This will be his first appearance after being sidelined due to a thumb injury.
Prescott has been focusing on his recovery for the last five weeks after fracturing his thumb in the season opener against the Tampa Bay Buccaneers. The two-time Pro Bowler underwent surgery on September 12. Earlier this week, the doctors cleared Prescott and allowed him to practice fully on Wednesday and Thursday.
"I'm still going to do some things to make sure that it doesn't flare up or something unexpected happens," Prescott said. "I'm not just going to act like I didn't have a broken bone a few weeks ago."
Prescott said he felt good and that he could grab the ball with ease. He wants to put this incident behind him and focus on the upcoming game. He asserted that he might use KT Tape just for comfort instead of as a form of protection. Prescott does not plan to use a brace or splint during Sunday's game.
The Cowboys had managed pretty well without Prescott, with a 4-2 record, and Cooper Rush filling in during his absence. Now that he had returned for practice, Cowboys head coach Mike McCarthy said Prescott looked "very good." The players, including wide receiver CeeDee Lamb, said they were happy to have him back.
"Like Dak," Lamb said. "He's back."
McCarthy was also thrilled with Prescott's fast recovery. The 58-year-old coach praised the quarterback for his leadership ability and his great personality. He intends to increase Prescott's throws as the week goes on.
"So I mean that energy definitely has been felt without a doubt," McCarthy said. "Anybody that knows Dak or has been a teammate of his understands the energy that he brings each and every day."
Cowboys' plan vs. Lions
According to ESPN's Todd Archer, Dallas expects an increase in offensive output with Prescott's return. However, the team will continue prioritizing a running attack led by Ezekiel Elliott and Tony Pollard.
"I think running the football makes things go a little bit easier. Even when it may not be that effective, you're still wearing on that defense," Elliott said.
"You're still creating body blows, and then you're impacting the game and making play-action work. I think it's important for us to continue to attack defenses on the ground. Why not? You've got two great backs and a good O-line, so why don't you make it easy for Dak?"
McCarthy hopes that Prescott can resume his offensive rhythm despite his long hiatus. Prescott experienced a similar event in 2020. The Louisiana native missed the majority of that season due to an ankle injury.
"It's a challenge to grab that in this short a period of time. There's no question," McCarthy said.
Prescott had not been idle during his recovery. The 29-year-old had been watching the team for the past five weeks leading to his return. He said he had learned a lot of things and began to see things from a new perspective.
"A lot of things I wouldn't necessarily share, but I know it's going to help me and help this team moving forward," Prescott said.
"Helping certain players, just staying ahead of the communication aspect, whether it be with the players, whether it be with the coaches, communicating with the defense as a team, making sure they stay together, understand we're in this together."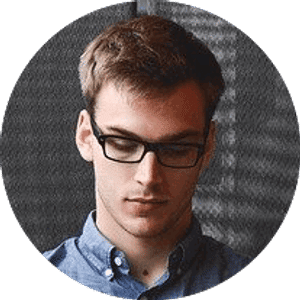 Jake Williams
Jake Williams is a sports gambling expert. He's been writing in the sports betting and DFS industry for over a decade. He specializes in MLB and NBA, along with College Basketball and College Football.