Commanders' QB Carson Wentz fractures finger, doubtful for Week 7
October 16, 2022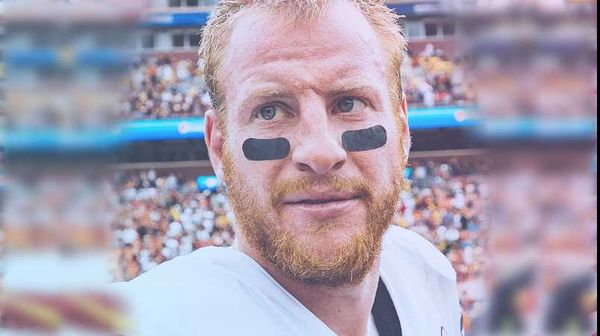 The Washington Commanders' starting quarterback Carson Wentz fractured the ring finger on his throwing hand and is reportedly likely to miss the Week 7 game. The Commanders are scheduled to host the Green Bay Packers on October 23.
According to Ian Rapoport of NFL Insider, Wentz would see a specialist in Los Angeles on Monday to undergo a medical procedure for his injury, which would determine what the fracture means in terms of how much time he might have to miss.
As reported by ESPN writer John Keim, Wentz fractured his finger when Washington defeated the Chicago Bears in Week 6. With two minutes left in the first half, his hand bump the Bears' defensive lineman Justin Jones' arm. As reported by multiple reports, Wentz was seen shaking his hand after the collision.
Nevertheless, he still continued to play until the end of the game and led Washington to secure their 12-7 win. He threw 12 out of 22 completions for 99 yards.
This season, Wentz has been sacked 23 times from six games played. Keim analyzed that the Commanders have struggled to protect him. Wentz has also been looking several times holding the ball too long, which Keim described as a "rocky start" for his time with Washington.
Despite the injury, Wentz totaled 1,489 yards with 10 passing touchdowns and six interceptions in six games. He ranked 25th overall in QB rating with a 36.0 score.
Other analysts also said that it would not be surprising if the Commanders replace Wentz with another quarterback due to his performance this season. Washington's head coach Ron Rivera said on Monday that he is one of the reasons the Commanders are in last place, though he later clarified his statement during a press conference.
After Thursday's game, Rivera told reporters that he wanted Wentz to play.
"Everybody keeps saying I didn't want anything to do with Carson, well, bulls-," Rivera said. "I'm the f-ing guy that pulled out the sheets of paper, looked at the analytics, watched the tape when we were at Indianapolis, OK? And that's what pisses me off, 'cause the young man doesn't deserve to have that all the time."
Heinicke to replace Wentz
According to Keim, if Wentz is not able to play in Week 7 game against the Packers, the Commanders are expected to replace him with Taylor Heinicke or fifth-rounder rookie Sam Howell, who remains inactive on the team's roster.
Heinicke is listed second in the QB depth chart as the Commanders aimed to upgrade their quarterback, therefore, they valued Heinicke as a "high-end" backup, as analyzed by Keim. Heinicke started 15 games last season with 20 passing touchdowns and 15 interceptions.
In terms of Heinicke's ability to play, Keim noted that Heinicke's mobility as a quarterback could benefit the Commanders' offense. In addition, Heinicke's ability to escape pressure and make plays is his strong suit as he has demonstrated over the past two seasons.
Despite his skill set, Heinicke's limited arm strength could be a weakness for Washington, according to Keim. Therefore, he reportedly worked with the team's trainers during the offseason to improve his strength.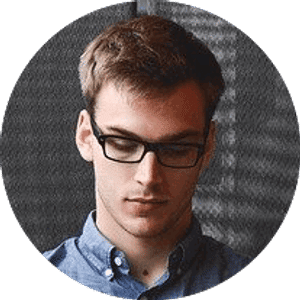 Jake Williams
Jake Williams is a sports gambling expert. He's been writing in the sports betting and DFS industry for over a decade. He specializes in MLB and NBA, along with College Basketball and College Football.