Commanders' Jonathan Allen addresses team's 3rd consecutive defeat
October 5, 2022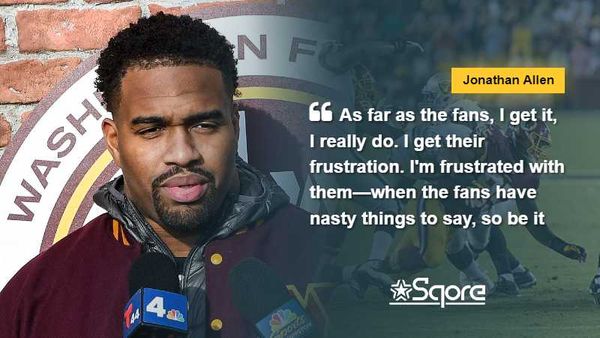 The NFL season is in full swing, and the Washington Commanders are performing among the less impressive teams with a 1-3 record early in the season. As fans grow worried about the team's fate this season, Commanders defensive tackle Jonathan Allen remains optimistic that they will be able to turn things around.
The team captain reassured fans that the Commanders' current situation would come to a close one day. Until then, Allen said he understood fans' frustration and asked them to "keep that same energy" when the team records victories in the future.
"As far as the fans, I get it, I really do. I get their frustration. I'm frustrated with them—when the fans have nasty things to say, so be it. Only thing I'll say is when we do get it turned around, keep that same energy," Allen said Tuesday on the Sports Junkies podcast after a 25-10 Week 4 loss to the Dallas Cowboys at AT&T Stadium.
"All those fans who aren't here now—and I get it, I understand the frustration, however many years, I understand. I'm not calling you out, I'm not saying none of that. But when things do get turned around, just understand. Just understand."
Addressing fans' frustration
Allen's comments came after Commanders head coach Ron Rivera had openly admitted that he was also frustrated with the team's poor season record. Following the defeat to the Cowboys, which marked their third consecutive loss, Rivera asked fans to be patient.
"I understand everybody's frustration, especially how proud this organization is. [Expletive], this organization's got five championships. Are you [expletive] kidding me? I get it. I understand how important it is to win," the head coach said.
Now in his third year coaching the Commanders, Rivera promised fans he would bring substantial improvement this season. The team won only seven games in both their 2020 and 2021 campaigns.
In 2020, the team had a brief stay in the postseason. Unfortunately, the Commanders were bested by the Tampa Bay Buccaneers in the NFC Wild Card Game. The following year, Rivera and his men managed to only finish third in the NFC East.
Rivera will also have to deal with the Commanders' problematic quarterback department this season. Injuries in his team have forced him to reshuffle the squad's entire fixture.
"When you start seeing some steps go forward and then all of the sudden you go backwards, that is a tough pill to swallow," the head coach said.
"You feel good, potentially, about what could be headed in the right direction, and then something comes up."
For the third-year coach, one thing remains certain, and that is to make sure that the team grows.
"We're going to continue to work hard and continue to try and mature and grow. This is going to take time. It's a process. Just understand, we understand it. We get it," he continued.
"I understand how important is to win but I have to be realistic with what we have and what we're going to do."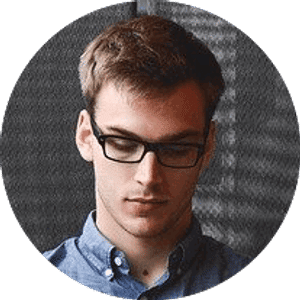 Jake Williams
Jake Williams is a sports gambling expert. He's been writing in the sports betting and DFS industry for over a decade. He specializes in MLB and NBA, along with College Basketball and College Football.