Coen Carr announces commitment to Michigan State
August 10, 2022
Four-star small forward Coen Carr committed to Michigan State on Tuesday. Indiana and Tennessee heavily recruited him, but he ultimately chose the school after an official visit to Michigan State.
According to 247Sports, Carr is regarded as the 57th-best player in the country. He received an offer from Tom Izzo and the staff nine days after he took an official visit to the school.
Carr is regarded as one of the most athletic players in the 2023 class. He has a vertical of over 40 inches and plays above the rim on both ends of the court. His highlight reel shows impressive skills such as blocking shots and performing well in the glass. It can be argued that he is Izzo's most athletic recruit since Brendan Dawson.
Izzo recruits impressive class
Since adding Carr, Izzo has added three more four-star players to his already impressive recruiting class. These include Gehrig Normand and Xavier Booker. Both of these players received offers within the last 10 days. The quick recruitment of these players is a significant reason why Izzo and the staff could land some of the best talents in the country.
Adding Carr has helped Michigan State's class become tied with Ohio State for third place in the country. It's expected that the school will move into sole possession of third place once other outlets can boost Booker significantly his 247Composite ranking.
It's doubtful that the school will soon add another four-star player to its already impressive recruiting class. The staff will be closely monitoring the progress of the 2023 class and will also be looking for players who could potentially be worth targeting.
Finkelstein on Carr
According to Adam Finkelstein, a draft expert for CBS Sports, Carr is a highly violent athlete who can make plays that can immediately change the momentum of a game. He also displays a variety of other skills that could potentially lead to success in the future. One of Carr's main concerns is whether or not he can develop beyond his current niche.
"Carr is an extreme athlete and perhaps the most violent leaper in the national class of 2022. He makes the type of momentum-changing finishes that can immediately flip the energy of a game, but the crux of his evaluation is whether there is potential to develop beyond that niche," said Finkelstein.
According to Finkelstein, Carr has the potential to develop into a more versatile player by playing multiple positions on the court. The small forward can also make plays at the rim and free-throw line. The 6-foot-7 forward has the necessary skills to defend big men and move his feet well enough to allow him to play multiple positions on the court.
Finkelstein also sees the potential for Carr to develop into a more versatile player by playing multiple positions on the court. Despite his physical prowess, the draft expert said that the four-star forward's still a high-major prospect because of his potential to develop other skillsets.
"He'll even show glimpses of being able to make a quick play with the ball in the open floor. In short, his athleticism is his calling card and that alone makes him a high-major prospect, but I believe there's potential to be much more than just a finisher down the road," said the draft expert.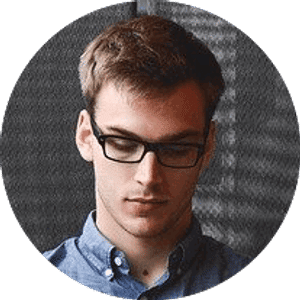 Jake Williams
Jake Williams is a sports gambling expert. He's been writing in the sports betting and DFS industry for over a decade. He specializes in MLB and NBA, along with College Basketball and College Football.