CNN's Kaitlan Collins says Nick Saban underpaid
August 29, 2022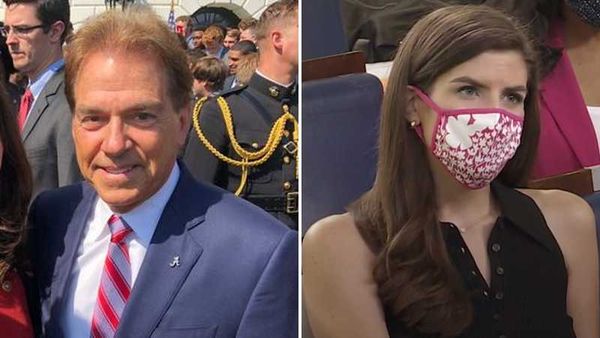 Alabama Crimson Tide head coach Nick Saban inked an eight-year contract extension worth $93.6 million last week. The deal made him the highest-paid coach in college football. Nevertheless, CNN's White House Correspondent Kaitlan Collins said the veteran head coach was underpaid.
Collins said Saban was underpaid because the longtime head coach had brought in six national championships and four conference titles to the program since he joined the team in 2007.
Collins shared her view on CNN's New Day this week alongside co-host John Berman. The show invited Omar Jimenez to discuss Saban's new monster-size deal and whether or not a college athletics coach should be paid that much.
Paying Saban higher as a from of investment
Saban is among college football's most decorated head coaches. The veteran coach belted seven national championships, a single title he made with the LSU Tigers in 2001, while the remaining six were for the Crimson Tide.
In the new deal, Saban will remain with the program through the 2029 season. Saban will make $10.7 million in the first year and be eligible to cash out $12.7 million in the final season. Saban's average per year salary is $11.7 million.
The contract raised the question of whether paying a college football coach almost $12 million a year is worth it. Before raising this notion, Berman pointed out that Collins was a huge fan of Alabama and Saban, evidenced by her background photo on her phone and Twitter, which featured the coach.
Responding to Berman's question, Jimenez said the money put on Saban was worth it. Alabama's enrollment rate witnessed an increase since young players wanted to see the iconic coach.
"When you look at the amount of money these football programs bring to these schools, so many people want to go to these schools just to be near Nick Saban, to play for Nick Saban, and even as a student to go to Alabama games," Jimenez said.
"I think it also shows where the priorities are if you're a state employee or a state institution, you're going to put all that much money on Nick Saban.
Clearly, you've got to believe he's worth it. Otherwise, you'd put it elsewhere."
Collins then joined in by saying Saban is underpaid. She further explained Jimenez's argument about the school's enrollment rate, which according to her, reached almost 40,000 from 24,000.
"And not only do I don't think he's overpaid, I think he is underpaid. And it's not just the six national championships and the eight SEC championships that contribute to that thinking of mine," she said.
"Look at the enrollment at Alabama…it used to be 24,000 students…it is now 38,000 students. The number of out-of-state students has also skyrocketed, obviously, they pay out higher tuition. It brings in so much money for the university, that if you are looking at a balance sheet, it makes sense."
She then added that while pursuing an education to see, meet, and be trained under Saban might not be "the most intellectual thing" to do, it boosted the school's popularity. Collins then explained what she meant by underpaid. She said it was in the sense of investment, both for the school and player's development.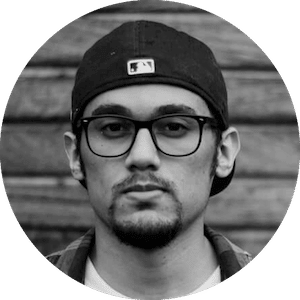 Gus Anderson
Gus Anderson is a gambling wizard. As a kid he dreamt about becoming a Tennis, Hockey and Golf professional but ended up as a gambling professional with focus on both sports & casino.