Clemson Tigers gear up to face Louisiana Tech Bulldogs
September 16, 2022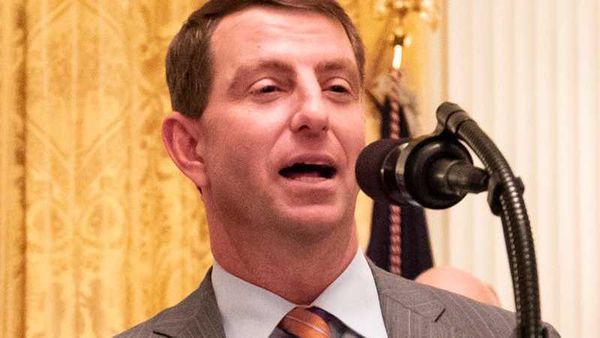 The Clemson Tigers will be returning home to face the Louisiana Tech Bulldogs in Week 3 matchup on Saturday, with the kickoff set for 8 p.m. ET at Memorial Stadium.
The Tigers have an undefeated record so far, after winning 35-12 against the Furman Paladins, although they still have much room for improvement in this season. They are also looking forward to winning their 36th consecutive game in Death Valley.
Tigers head coach Dabo Swinney welcomes the challenge of playing against the Bulldogs' "dudes" and entertains the possibility of an upset.
"This is a good team, and it'll be a big challenge for us this week," Swinney said. "This is a team that has some dudes."
Swinney said he was hoping to see more consistency in terms of offense when playing against the Bulldogs, particularly in the team's passing game. While he is "pleased with the progress" the team has demonstrated since last season, he wishes to see more.
"You can't win at the highest level if you can't throw the ball. You can't," Swinney said. "You have to have a great passing game. And I know what that looks like the higher you get up that mountain. You will not win in college football if you can't make plays in the passing game."
The team's starting quarterback David John "DJ" Uiagelelei shared the same sentiment as his coach, saying that their current goal is to learn from their experience and get better, while also being critical and not making excuses for mistakes.
"I think each and every game, our goal is to get better and learn from the good stuff that we do and continue to build on that," Uiagalelei said.
Upon entering the third week, Uiagalelei has completed 67.8 percent of his passes for 441 yards, scoring three touchdowns and one interception. He will be passing the ball to sophomore running back Will Shipley, who has recorded 110 rushing yards with four touchdowns on 20 attempts.
Overall, the Tiger's running unit has averaged 133 yards per game after setting a record of 169.6 last season.
Cumbie's thoughts, Bulldogs' previous game
While preparing for their upcoming game against the Tigers, Bulldogs first-year coach Sonny Cumbie said this is a great opportunity to challenge themselves.
"If we are not excited to play this week, then I do not know if I can be in this locker room," Cumbie said. "This is a great opportunity for us to go on the road against a great opponent."
While Cumbie has never met Swinney personally, he only has respect for the Tiger's coach.
"I've never been on the inside of it and I don't know many coaches there at Clemson, but how can you not admire that success, it's great," Cumbie said.
"But just from the outside looking in, I think just how he runs the program, the type of person he is, the type of character that he has, and his faith and how it leads him, and how he coaches and leads that program, is something that I think is very admirable."
Last week, the Bulldogs lost 52-24 to the Missouri Tigers, having played a Power Five program and passed for 336 yards and ran for 299 yards. They have been trying to rediscover their way to victory after going 8-19 for the past two years.
Previously, the Bulldogs had won six seasons consecutively under the leadership of coach Skip Holtz, who is the son of national championship coach Lou Holtz. Cumbie was later brought in to improve the team's performance. Before joining with the Bulldogs, Cumbie was the offensive coordinator for the Texas Tech Red Raiders.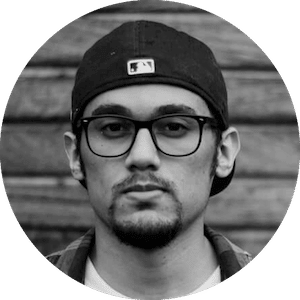 Gus Anderson
Gus Anderson is a gambling wizard. As a kid he dreamt about becoming a Tennis, Hockey and Golf professional but ended up as a gambling professional with focus on both sports & casino.