Cincinnati Luke Fickell shares thoughts on defeat to Arkansas
September 7, 2022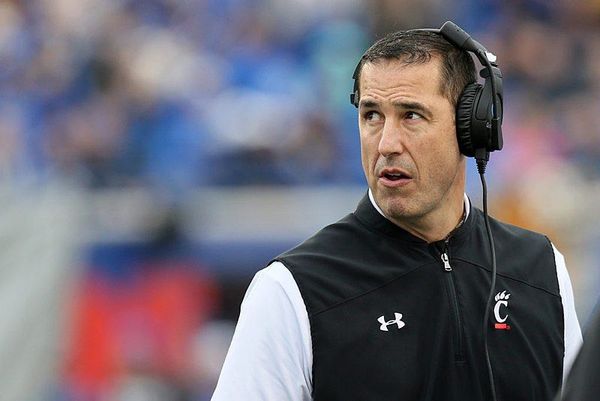 Cincinnati head coach Luke Fickell has opened up about his team's 31-24 season opener loss to the Arkansas Razorbacks.
Last season, the Bearcats was the first team that made it into the College Football Playoffs, having won 13 games in the regular season. The team was also the nation's only undefeated squad in the ACC, setting school records for points (516) and touchdowns (70) in 2021.
The defeat was the program's first in a long time. Fickell said he found a couple of positive lessons from the game.
"Regardless of what we thought we were going to do or where we thought we were going to be, humble yourself to know you've got to get better," he said.
"Try to look back and say, 'Ok, what maybe didn't we do well in our preparation? Challenge ourselves to make ourselves better. This is as coaches and as players,"
Fickell said he was impressed by Roger Bacon alum and LSU transfer running back Corey Kiner. The loss was his Bearcats debut.
"I thought he did a really good job. I thought he was physical, and he also took care of the football. He made a couple of big plays. There is going to be a lot more coming down the shoot for him," Fickell said.
This season, Fickell also brought in new offensive line coach Mike Cummings. That said, the team lost QB Desmond Ridder to the NFL, so QB Ben Bryant filled the position.
Bryant's performance
Arkansas' Dwight McGlothern intercepted a pass attempt by Bryant. Bryant said McGlothern baited him into the throw before he read the route and jumped the pass.
"The atmosphere got to us a little bit," Bryant said. "We were trying to go on a silent cadence, but everyone wasn't on the sample page. We just have to communicate better.
After the break, however, Bryant produced a 30-yard fade to Tyler Scott and a 35-yard touchdown to Nick Mardner. Bryant finished 325 yards for two touchdowns and one interception with eight passes completed.
"It's a process," Fickell said. "When you talk about playing clean, clean isn't just the penalties. Clean isn't just the false starts. Clean is getting into that rhythm with some tempo.
"I know when you're moving the ball, it's a lot easier to have rhythm and tempo. But I think that maybe we didn't do a good enough job of giving the offense an opportunity to play with a little bit more rhythm and tempo in the first half as we did in the second."
Fickell said he was happy to see Bryant override his mistakes with a first-drive interception and a couple of overthrows.
"I thought he did a really good job," Fickel said "They were very mature about what it was. Minds were open to making the adjustments and things, and I think that's what showed when we came out of the second half. Not just offensively but defensively as well."
This Saturday, Cincinnati will play at home against the Kennesaw State Owls. The kick-off is set for 3:30 PM at Nippert Stadium.
"The preparation is so critical," Fickell said about the upcoming game against the Owls. "The first is to humble yourself after the loss. Then to challenge yourself to realize you have to get better," Fickel said.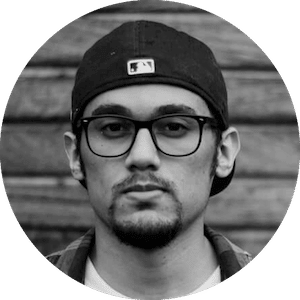 Gus Anderson
Gus Anderson is a gambling wizard. As a kid he dreamt about becoming a Tennis, Hockey and Golf professional but ended up as a gambling professional with focus on both sports & casino.