Chris Owens signs contract with New York Giants
August 20, 2022
Former Alabama Crimson Tide offensive lineman Chris Owens signed a contract with New York Giants on Friday. Owens was recently released by the Pittsburgh Steelers during their preseason training session.
It was reported that the Steelers waived the rookie due to the team's decision to reduce their training camp roster from 90 to 85 players.
According to Steelers Depot, the Steelers have released another rookie offensive lineman, Jake Dixon, to list a total of nine offensive linemen on their roster for the NFL regular season.
Moreover, the Steelers have included OG Bill Dunkle as the team's part and will select either OG John Leglue or OT Trent Scott as the last addition to the offensive linemen roster.
Before participating in the Steelers training camp, Owens signed with them as an undrafted rookie with a record of 13 games played in college football with the Crimson Tide.
Recently, the Giants coach Brian Daboll has also announced offensive linemen Ben Bredeson, Jamil Douglas, Josh Ezeudu, Jon Feliciano, Shane Lemieux, and Garrett McGhin to be delisted from the team roster to play against the Cincinnati Bengals. Additionally, two PUP-listed players, Nick Gates and Matt Pearl will also be absent.
With Owens' addition, Daboll can add his recent signing to the offensive line position left by injured offensive linemen.
Owens' career so far
Owens, a member of Crimson Tide's 2016 class, is a former four-star prospect out of Arlington (Texas) Lamar High School, according to 247Sports.
Started as a right tackle 12 times and center once for Crimson Tide, Owens was the No. 9 offensive guard prospect in the country and listed as one of the top 50 college footballers in Texas.
Owens played as starting center for Crimson Tide's SEC Championship game, and it was his first College Football Playoff in 2020 after Landon Dickerson sustained a knee injury.
He joined the Steelers in May, but he did not take part in the Steelers' 32-25 preseason victory over the Seattle Seahawks on Saturday.
Nevertheless, he will have the opportunity to play with his former Crimson Tide offensive tackle teammate, Evan Neal, with the Giants, who was selected seventh overall in the 2022 NFL Draft.
Giants' roster changes
Currently, the Giants are in their first season under Daboll. Together with Owens' addition, Daboll announced other roster changes, including Christopher Hinton's waiver and Robert Foster being listed as an injured player.
Hinton, who was listed as a four-star prospect in the Class of 2019 signed with the Michigan Wolverines and was ranked the No. 4 defensive tackle in the state. According to CBS Sports, there is no confirmation on which team Hinton will play for.
Before the injury, Foster has moved around the league since 2018 by playing with the Buffalo Bills, Green Bay Packers, Washington Commanders, Miami Dolphins, and Dallas Cowboys. As a Crimson Tide player, Foster claimed two national championships, and listed as a five-star prospect, and ranked as the No. 1 receiver in the country.
In addition, the Giants also signed rookie guard Josh Rivas as another addition for the lack of offensive linemen ahead of Sunday's preseason game against the Bengals at MetLife Stadium in East Rutherford, NJ.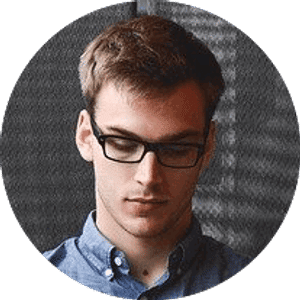 Jake Williams
Jake Williams is a sports gambling expert. He's been writing in the sports betting and DFS industry for over a decade. He specializes in MLB and NBA, along with College Basketball and College Football.