Chiefs secure 24-14 win over Commanders in NFL preseason game
August 21, 2022
On Saturday, the Kansas City Chiefs managed to win 24-14 in an NFL preseason game against the Washington Commanders.
The Chiefs were led by quarterback Patrick Mahomes, who tallied two passing touchdowns, and finished the game with 12 passing completions from 19 passing attempts accumulated for 162 yards passing received.
It was an improvement compared to his preseason opener's performance against the Chicago Bears when he recorded six passing completions from seven attempts and a pass that led to a touchdown.
Mahomes' two passing touchdowns were thrown in the first half, the first one occurred at 5:28 in the first quarter. He threw the 87-yard pass in 12-play to tight end Jody Fortson, who run for a 5-yard touchdown after catching the ball.
Meanwhile, the second touchdown happened in the second quarter at 5:25 when Mahomes threw an 82-yard pass in the 12-play that catch by Fortson, who run to the end zone to tally a seven-yard touchdown.
Chiefs' performance
When highlighting the play, Chiefs head coach Andy Reid said that Mahomes and the whole offensive lineup played well.
"I thought our execution was pretty good there," Reid said. "The first play (was designed for Fortson). The second one, Pat was moving around and found him."
"It's good to have Jody back. He's a good football player who had a tough injury against this team last year," he added.
Fortson, who scored two touchdowns, was listed as the fourth player on the Chiefs' tight end depth chart. In that match, the 26-year-old player led the team in the preseason with four carries, tied with wide receiver Cornell Powell.
With that tight ends combination, Fortson could secure a spot on the 53-man roster, according to David Smale of The Associated Press.
"I think you've seen what Jody is," Mahomes said.
"When he's one on one and he has a guy behind him, you can give him that chance. I have that trust with him now. He wasn't necessarily open, but when you have a big guy who can make those physical, tough catches, you give him a chance."
Moreover, Fortson said that he was blessed to take part in this preseason game as a starter.
Previously, he suffered a season-ending injury last October and was excluded from Reid's squad. Before the injury occurred, Fortson recorded five receptions with two touchdowns.
"I'm just honored to be here. The support system of the athletic trainers and the coaches have never let me get down. It feels awesome to get out here and play in front of these fans," Fortson said.
On other hand, Reid said that the match was a valuable experience for the players, especially for the young ones. According to him, the rookies were especially playing fast, though hoping they will show further improvement for the upcoming games.
"The guys are playing fast," Reid said.
"We're short a couple of guys (defensive tackle Chris Jones and defensive end Frank Clark), so we had some younger guys in. They got some good experience."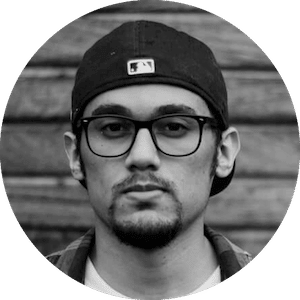 Gus Anderson
Gus Anderson is a gambling wizard. As a kid he dreamt about becoming a Tennis, Hockey and Golf professional but ended up as a gambling professional with focus on both sports & casino.