Chase Claypool rumored on trade list until November 1
October 23, 2022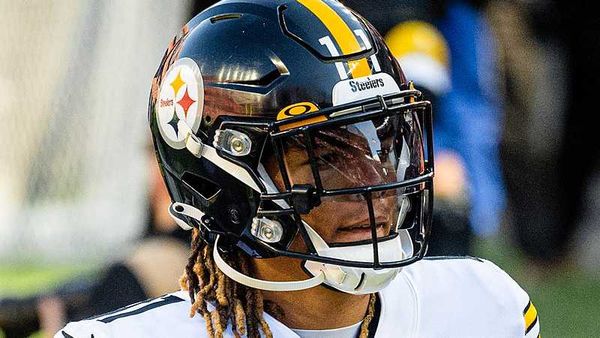 Chase Claypool of the Pittsburgh Steelers is rumored to be available for trade until the deadline, which is about a week away.
According to Bill Huber of Sports Illustrated, Claypool's trade is anticipated to be another shocking acquisition as the cost the Steelers are asking for is comparable to McCaffrey's deal, with several second-round picks, a third-round pick and a fifth-round pick.
According to ESPN's Jeremy Fowler, the Green Bay Packers are reportedly interested in approaching and acquiring Claypool, as they want Claypool to strengthen their wide receiver corps and support Aaron Rodgers.
Author Dov Kleiman also cited the same rumor on Twitter, claiming that the executive believed Claypool was obtainable for trade during the preseason, while Peter Bukowski tweeted that he would have difficulty deciding whether to accept Claypool's trade price.
Fans' reaction
On his Twitter account, @andrewbrandt, journalist Andrew Brandt also shared his opinion about the trade cost, saying, "good luck with that." Sportswriter Neil Greenberg of the Washington Post, on his Twitter account, @ngreenberg, said, "No way Pittsburgh gets close to this price."
Meanwhile, contributor of Over the Cap, Brad Spielberger, posted on his Twitter account @pff_brad, saying, "Multiple second-rounders (and more) is an egregious asking price for Claypool, don't see GB paying up there (and they shouldn't)."
NFL analyst Jacob Infante also expressed his displeasure with the price on his Twitter account @jacobinfante24, saying, "For that price, hard to pass on Claypool for the #Bears. No thanks." While one of Brown's fans, @pchopz_, responded to the rumor with "excuse me" on his Twitter account.
Teams that should trade for Claypool
If the Steelers decide to trade Claypool, fansided.com's Joe Wilson offered his opinions on the teams that should be interested in him.
Wilson claimed that because the Packers decided to trade Davante Adams to the Las Vegas Raiders this offseason, Claypool needed to be on their radar as a replacement for Adams. Wilson argued that if Claypool were to join the Packers, he could serve as Aaron Rodgers' go-to receiver, putting Green Bay back on course.
Wilson also anticipated that the Los Angeles Rams should acquire Claypool. Along with Cooper Kupp, Tyler Higbee and Allen Robinson, Claypool would give Matthew Stafford's receiving options more strength.
The New York Giants are infamous for having no receivers who have made the Pro Bowl. Currently, the team's top three receivers include Richie James, Sterling Shepard and Darius Slayton. Wilson said that Claypool was a far better receiver than those three players, although the receiver had not made it to the Pro Bowl. The Giants have a poor passing game this season, ranking second worst in receiving yards per reception, third worst in receiving yards and seventh worst in total receptions.
According to Wilson, the next team that should trade for Claypool is the Dallas Cowboys. The Cowboys have been having the fifth worst receptions in the NFL, partly because starting QB Dak Prescott has not been available since Week 2. Furthermore, according to Wilson, only CeeDee Lamb, who has over 400 receiving yards, and Noah Brown, with almost 300 receiving yards, are listed as Cowboys players who have more than 100 receiving yards.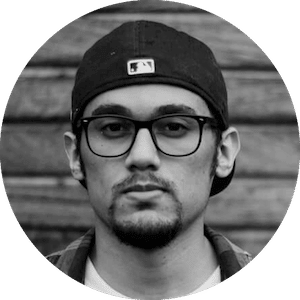 Gus Anderson
Gus Anderson is a gambling wizard. As a kid he dreamt about becoming a Tennis, Hockey and Golf professional but ended up as a gambling professional with focus on both sports & casino.