Charles Oliveira vs Justin Gaethje Pick & Promo
May 6, 2022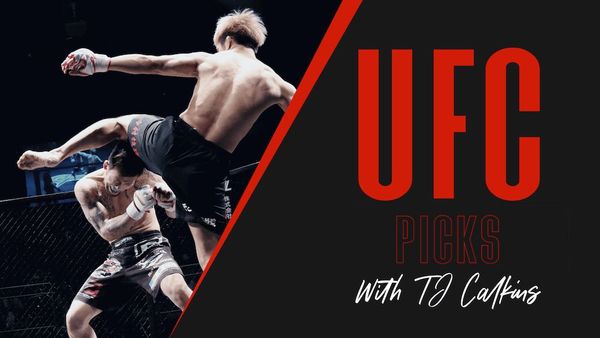 One of the Largest Gambling Sites in the US
Offers Casino, Sportsbook & DFS
Great Promotions
Bet $5 > Get $200
Charles Oliveira -165 vs Justin Gaethje
✅ Charles "do Bronx" Oliveira is the best feel good story in recent memory. The current champ is a fantastic guy and he truly ascended his career with his move to lightweight. After a 1-1 start in the division with a loss to Paul Felder, do Bronx has rattled off ten straight wins. The ninth of which was a win over Michael Chandler to become the champion. The tenth was a title defense against Dustin Poirier. 
Oliveira has come an extremely long way with his striking. It has come far enough that he is hanging with the best strikers in the world. His length serves him very well and he is probably a strong wrestling game away from being a near perfect fighter. Add his striking to his truly world class BJJ game and it is easy and apparent to see why he became the champion. He is so other worldly slick on the mat, it is essentially the beginning of the end if do Bronx ends up on top. 
✅ Gaethje brings real power in his striking to blend with a very complete skill set. He is a great defensive wrestler and scrambler, and generally speaking, his fights do not spend much time on the mat. He prefers stand up fights and has the skill set to keep them upright. Even world class wrestler Michael Chandler landed just one of six takedown attempts and was able to control for a measly three seconds against Gaethje.
Gaethje is all action and inflicts real damage on his opponents. His leg kicks are extremely high end and those will pay a factor in this fight. He has big power in his hands, as evidenced by four KOs in his last five wins. Gaethje also brings a five round gas tank and will not fade later on, should this fight go into deeper water. Also of huge importance, Gaethje is insanely durable. Sure, he has suffered KO losses in the past, but those were not one bomb KOs. Those were later in the fight accumulation related knock outs. 
✅ Oliveira overcame adversity against both Chandler and Poirier to gut out wins. He will have a much harder time finding his way through the fire against Gaethje. Chandler was literal seconds away from a finish in the first round before being knocked out himself in that second round. Poirier had a knockdown and a couple moments where a finish was looming. Gaethje is simply better suited to take advantage of what feels like that inevitable scenario once again playing out in this fight. 
Gaethje is going to be the pressuring and forward moving fighter in the stand up. His leg kicks are going to land and will take their toll. I also believe Gaethje has bigger power than Chandler and Poirier and the head punches will be more than do Bronx is ready for. Gaethje's chin will hold up significantly better than Oliveira's in the stand up, and I believe that will be the difference in the fight. 
There is always the BJJ game of Oliveira that needs to be accounted for. Now he will not be able to land traditional takedowns against Gaethje, but he can get the fight down if he's able to work in the clinch. I find that to be less of a worry than say the Poirier fight, as I think Gaethje is going to move forward and make it a war. A stand up war suits Gaethje far better and he is going to put it all out there to win his first undisputed championship. And New!
Betting Pick: Gaethje +145
One of the Largest Gambling Sites in the US
Offers Casino, Sportsbook & DFS
Great Promotions
Bet $5 > Get $200