Chandler scores 17 points, Tennessee beat Kentucky 76-63
February 16, 2022
On Tuesday night, the Tennessee Volunteers defeated the fourth-ranked Kentucky Wildcats 76-63 in Thompson-Boling Arena. The win extends Tennessee's 14-0 record in Knoxville and its first win over a Top 5 team. The match started with a couple of quick baskets from Kentucky, but the Volunteers responded with an 8-0 run that gave them a momentum-seizing lead. Tennessee guard Kennedy Chandler sank two pointers during the run at the 12:00 mark. Chandler, a freshman guard, had a strong game for Tennessee, scoring 17 points, dishing out six assists, and hauling in five rebounds. Rick Barnes, the head coach of the Volunteers, praised the play of Chandler. He noted that the team's defense was better than it was against Kentucky the first time. "Not even close," he said. "Overall, defensively we were so much better getting off screens, so much better job not giving up separation." As a team, the Vols were able to shoot a higher percentage from the field and beyond the arc, and Chandler was responsible for three of their eight made triples. Another player who had a great game was guard Zakai Zeigler, who finished with 14 points, four steals, and assists. After letting the Wildcats back into the game during the early second half, the Vols responded by going on a 17-5 run, which gave them a 20-point lead with five minutes to play. Zeigler's performance mirrored his effort in the second half against South Carolina, where he scored 18 points. This week, coach Barnes and guard Josiah-Jordan James said that the Vols were a different team than the one that lost to the Wildcats in Rupp Arena a month ago.
Crucial Vols' post defense
Four-star forward Jonas Aidoo had a career-high performance against Kentucky, scoring a total of five points, seven rebounds, and three blocks. He also provided a defensive option for the Vols against the Wildcats' Oscar Tshiebwe, who came into the game averaging over 16 points per game. Aidoo and teammate John Fulkerson were key factors in the Vols' victory. Both players contributed in a big way, with Aidoo being a pillar to stop Kentucky's offense and Fulkerson adding 14 points and eight rebounds. They were crucial to keeping the Wildcats' offense at bay. With Aidoo and Fulkerson leading the way, the Vols' reserves will pose a formidable challenge to any team in the country.
Revenge game
Following the game, Aidoo said that the victory was a statement that the Vols are not the same team that lost by 30 points to Kentucky a month ago. "This game was a statement. That team that lost to 30 in Lexington is not who we are. This is who we are." "It was a revenge game," noted the four-star forward. "We're showing everybody who we truly are, and what type of team we can be," Chandler added about the "statement" win. "We wanted to let Kentucky know we aren't the same team from last time. And we showed it." The victory, which came on the heels of a five-game winning streak, gave the Vols confidence heading into their game against No. 23 Arkansas this Saturday. Kentucky coach John Calipari was disappointed with his team's performance, especially after the Vols pushed the Wildcats around, but he gave credit to the Vols for wanting the win more than his team. "(Tennessee) needed it more; they wanted it more," he said.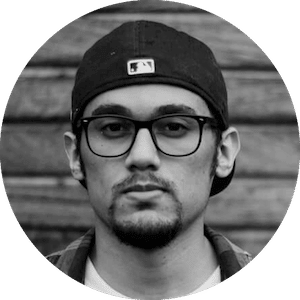 Gus Anderson
Gus Anderson is a gambling wizard. As a kid he dreamt about becoming a Tennis, Hockey and Golf professional but ended up as a gambling professional with focus on both sports & casino.