Carolina Panthers consider trading running back Christian McCaffrey
October 16, 2022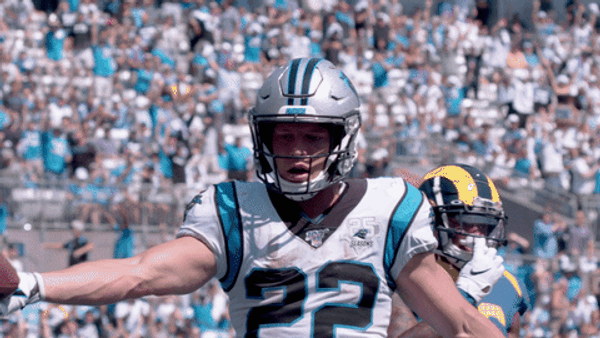 According to ESPN's Adam Schefter, the Carolina Panthers are accepting trade offers for star running back Christian McCaffrey.
The Panthers rejected several trade offers last week because the offers were not good enough. The team asserts they will only accept multiple picks or a high draft pick for McCaffrey. If the Panthers do not receive any good offer, they will keep McCaffrey past the trade deadline.
The 26-year-old has a record of 324 yards with 4,5 yards per carry this season. He has performed two touchdowns during the recent five games. He also recorded 26 receptions for 188 yards. In just 57 career games, he amassed 3,911 career rushing yards and 3,203 career receiving yards.
The former Pro Bowler experienced two seasons full of injuries and has reduced his base pay to $1,035 million, enticing many teams to trade for him. However, it will return to $11,8 million in the next season. Schefter said there would be enough time for the team to figure out how to handle the matter if they managed to get the star running back.
"The bigger obstacle to completing a McCaffrey trade would be persuading the Panthers to move on from a marquee player they are prepared to carry into next season at his full salary if they don't receiver a suitable offer by the deadline," Schefter said.
Analyst speculates on McCaffrey's next team
Analysts have speculated about which team will be to recruit McCaffrey. Pro Football Network's Dallas Robinson said the Buffalo Bills has the most chance of getting McCaffrey. He said the biggest problem about McCaffrey's trade was his expensive contract.
"It's hard to imagine a team giving up significant draft capital for CMC if they don't plan to keep him beyond this year," Robinson said.
Robinson said that Buffalo would gain the most out of recruiting McCaffrey. Although the team ranks second in offense, their rushing efficiency is in the bottom five. He claimed recruiting McCaffrey would be the first right step to fixing that major weakness.
"Josh Allen has also demonstrated the willingness to check the ball down as opposing defenses take away his deep threats, and McCaffrey would slot in as a tantalizing weapon in the passing game," Robinson added.
Robinson also mentioned that Carolina and Buffalo have a good history. The two teams have traded several times over the years, and head coach Sean McDermott and GM Brandon Beane had worked for the Panthers. However, there may be several obstacles before the trade comes through.
"The Bills have spent one second-rounder (James Cook) and two third-rounders (Devin Singletary and Zack Moss) on running backs over the past four years," Robinson said. "The Bills' front office is analytically-inclined, so they may not be interested in acquiring a highly-paid RB."
More trade talks in Carolina
Many teams also express their interest in defensive linemen Derrick Brown and Brian Burns, but the Panthers are unwilling to accept any trade offer.
Carolina is open to trading wide receiver Robbie Anderson. Carolina has had several discussions with other teams regarding Anderson's trade. Robinson said the Indianapolis Colts might benefit from recruiting Anderson. The PFN writer said that the Colts' offense needed some work, and with a recent reshuffle, getting Anderson as a pass catcher should be the team's priority.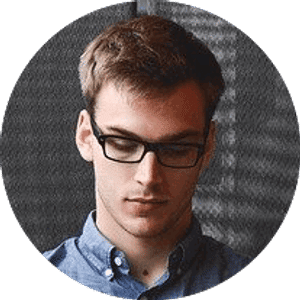 Jake Williams
Jake Williams is a sports gambling expert. He's been writing in the sports betting and DFS industry for over a decade. He specializes in MLB and NBA, along with College Basketball and College Football.