Cardinals put Antonio Hamilton on NFI list due to second-degree burns
September 3, 2022
The Arizona Cardinals had to take immediate action after their cornerback Antonio Hamilton suffered a second-degree burn injury in a cooking incident. They put Hamilton on the non-football injury list to allow Hamilton recover.
The NFL Network reported that he would at least miss four games due to the recovery process. Last season, Hamilton played in 17 games while starting twice. He also recorded 38 tackles and four passes defended.
Moreover, Hamilton also played in 19 percent of the team's defensive snaps and 47 percent of the Cardinals' special teams snaps. He just had a training camp with the Cardinals and secured his name on the 53-man roster.
He announced his injury incident on Twitter, labeling it as a "freak accident" and he was grateful that there were no more serious situations regarding the incident.
"Had the greatest camp of my career & last Monday I had a accident that could've ended up deadly for me & my family but instead I got the short end of it by having my feet severely burned (2nd degree)," he said.
"It was literally a freak accident and God spared me to only have these injuries."
The Cardinals head coach Kliff Kingsbury said that Hamilton's injury was a big loss for his team. Kingsbury added that Hamilton was a guaranteed starter for the Cardinals this season.
"It's disappointing for him," he said, via the PHNX Cardinals podcast's Bob Brack. "He had earned a starting role."
Previously, Kingsbury said that he was happy with Hamilton on his side, saying that he was the type of player he needed with determination and passion. The Texas-born coach then mentioned a few attributes of Hamilton that are beneficial for his team.
"He plays with that hunger," coach Kliff Kingsbury said of Hamilton in mid-August. "He plays with that short-term memory, too. He's not afraid to take risks, sit on things and make plays. He's physical, tough-nosed, same deal.
"He can play special teams. We fell in love with him last year just with the competitive spirit he came in with and he's just gotten better and better and has had a real nice camp."
Furthermore, Kingsbury expressed sympathy for Hamilton and hoped that the cornerback will recover quickly so that he can rejoin the team.
"It's disappointing for him, just the journey he's been on, how he's worked, and the level he was playing at," Kingsbury said Tuesday.
"You hate to see that. You hope he can stay involved and come back and not miss a beat. It's disappointing for him because he had earned a starting role in that position. Hopefully, he's back soon."
Cardinals injury list
Hamilton is not the Cardinals' only injury issue prior to the regular season. Running back Jonathan Ward suffered a setback of shoulder injury in the team's second preseason game.
"I'd say he's questionable going into next week," Kingsbury said of Ward's injury status. "He's day-to-day. I think it could go either way. Just seeing how the progress goes throughout the rest of this week. We'll see how it feels next week."
With Hamilton out of the squad for a while, the Cardinals set their eyes on Marco Wilson and Trayvon Mullen for the starting role.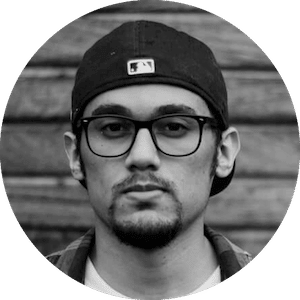 Gus Anderson
Gus Anderson is a gambling wizard. As a kid he dreamt about becoming a Tennis, Hockey and Golf professional but ended up as a gambling professional with focus on both sports & casino.