Burakovsky scores goal in OT, Avalanche defeat Lightning 4-3 in Game 1 of Stanley Cup Final
June 16, 2022
Colorado Avalanche winger Andre Burakovsky maximized his shot at 1:23 into overtime from a pass from Valeri Nichushkin. With Burakovsky's goal, the Avalanche secured the victory over the Tampa Bay Lightning 4-3 in Game 1 of the Stanley Cup Final at Ball Arena, Denver on Wednesday.
"I wasn't thinking too much," Burakovsky said. "It was kind of a crazy feeling. Just great to be here in this Final and help the team win a game."
Nichushkin, captain Gabriel Landeskog, and Artturi Lehkonen scored one each with Mikko Rantanen distributed two assists. Goaltender Darcy Kuemper recorded 20 saves following his injury back in Game 1 of the Western Conference Final against the Edmonton Oilers last month.
"I hope I'm not alone, but I was pretty nervous all day and coming off of warmups the fans were amazing," Landeskog said after the game, as per the NHL website.
"You're trying to enjoy the moment as much as you can but you're human and the nerves are there. That's OK, you just have to deal with it and I thought as a team we did a good job of that tonight."
Landeskog opened Colorado's scoring tab in the eighth minute of the first period and Nichushkin followed through with his goal two minutes later. Lightning's Nicholas Paul responded in the 13th minute and Lehkonen closed the first period with his goal.
Tampa Bay acted swiftly in the second period by scoring two fast goals from Ondrej Palat and Mikhail Sergachev.
"They scored two quick ones, kind of shocked us a little bit," Rantanen said. "I think we were playing well before that, but in the second in that stretch, we were losing battles and were not breaking the puck out as clean as we were in the first and start of the second."
The score was tied at 3-3 until the end of the third period and Burakovsky grabbed the win for the Avalanche in the OT. The Swedish international has been here before where he scored two crucial goals against Tampa Bay in Game 7 of the 2018 East Final. Burakovsky, who was with the Washington Capitals at that time, won the Stanley Cup in the same year.
"I've been there, and I kind of know the situation," said Burakovsky. "I've been through it, and I kind of know what to expect and the pace and what's at stake here."
Avalanche coach Jared Bednar was happy with his players' performance on Wednesday night and also praised Burakovsky.
"I thought he was really solid tonight," Bednar told ESPN. "Managed the puck really well. Didn't have any turnovers. Checked hard. Was getting above pucks.
"Skating well. That's what Burky can do. You put him in a spot, and he can finish. He's a streaky scorer, and when he gets opportunities, he can put the puck in the net. All-around game for him tonight. I thought it was really strong."
Lightning's performance
Tampa Bay coach Jon Cooper said that his team did not give "the best game" and "the right team won".
"There are some positives tonight for us in this game, but the right team won the game," Cooper said. "Give them credit for pulling it out. We've got better in us, though. I don't think by a country mile we gave our best game and we still had a chance to pull it out. But to beat a talented team like that we've got to bring a better game than this."
Left winger Pat Maroon, however, refused to give the Avalanche a credit for their victory. He preferred to focus more on the Lightning's shaky defense that allowed Colorado to score two goals early in the game.
"It was us," Maroon said. "It's what we do that triggers others' offense. Kinda puts us back on our heels a bit and instead of moving the puck forward in the first five, 10 minutes of the game, we were moving it back. The first 10 minutes, we weren't our best. We weren't our best tonight."
Meanwhile, forward Brayden Point made his return to the team and had an assist for the Lightning in his first game since Game 7 against the Toronto Maple Leafs last month. Point had to be sidelined for 10 games with a lower-body injury.
The two-time defending champion Lightning has been in a similar situation before as they were also defeated by the Dallas Stars in Game 1 of the 2020 Stanley Cup Final but later came back in six games.
"The mindset is we're here to win a series and you don't know when that's going to come," Lightning captain Steven Stamkos said. "Four games, five, six, seven, you never know. We've done a great job of making adjustments after losses. So, we'll look to do that."
Sergachev also just wanted to move on from the loss and aimed to focus on Game 2 to tie the series.
"It's the usual stuff. We lost Game 1s before," Sergachev said. "It's a series, so we'll take a day off tomorrow and just chill, clear our heads and practice, go out at Game 2. So nothing changes for us. We're still a confident group."
Game 2 will be played on Saturday at Ball Arena.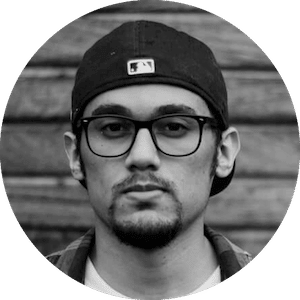 Gus Anderson
Gus Anderson is a gambling wizard. As a kid he dreamt about becoming a Tennis, Hockey and Golf professional but ended up as a gambling professional with focus on both sports & casino.