Bucks' Giannis Antetokounmpo: 'Maybe I play for Chicago'
August 15, 2022
Milwaukee Bucks star forward Giannis Antetokounmpo hit news headlines earlier this week after he had openly admitted that there are chances for him to play for the Chicago Bulls once his deal with the Bucks has concluded.
However, the Greek international is still bound by a monster size 5-year, $228 million contract extension which he signed in December 2020 with Milwaukee. Meaning that he will likely not go anywhere through 2025.
Regardless, Antetokounmpo did not rule out such opportunities, especially donning the Bulls' jersey, adding that playing for the franchise somewhere "down the line" is a possibility for him.
Antetokounmpo: 'Maybe I play for Chicago'
Antetokounmpo holds a huge amount of respect for Chicago, a team that has won multiple titles and once housed the NBA's legendary players, such as Michael Jordan, Scottie Pippen, Jerry Sloan, Bob Love, as well as Norm Van Lier just to name a few. The Greek Freak, a nickname that Antetokounmpo's most famous for said that no one in the league "would say no" when asked to play for the Bulls.
"I think anybody who is asked that question and would say no, he's a liar. It's a team that won multiple championships, it's the team with one of the greatest, if not the greatest players to ever play this game played for. It's a no-brainer, everybody would love to play for Chicago," he said.
He also added that he will never know if there are any opportunities that might pull him closer to relocating to Chicago in the future. However, for now, committing to Milwaukee is what matters.
"Down the line, you never know. Maybe I play for Chicago, but right now I am committed to Milwaukee," he continued.
The 2021 NBA champion remains loyal to the Bucks, a franchise that had drafted him in the first-round 15th overall in the 2013 draft. Milwaukee was also the team that has rolled in multiple contract extensions where his most recent was inked in late 2020 and arguably was the largest in the NBA history — many of the sport's analysts dubbed the signing as a "supermax extension".
"This is my home, this is my city. I'm blessed to be able to be a part of the Milwaukee Bucks for the next five years. Let's make these years count. The show goes on, let's get it," Antetokounmpo wrote in 2020.
Aside from these, the team also helped him shine in the league and one that has witnessed his rise to stardom firsthand in 2016.
While Antetokounmpo's statement about playing for Chicago might have been made for publicity, it is something not too far-fetched for a player like him to do once his contract terms in Milwaukee have finished. Pairing the six-time NBA All-Star with Chicago's star players such as the likes of guard DeMar DeRozan, guard Goran Dragic, guard Ayo Dosunmu, and forward Tyler Cook would be quite a sightseeing if Antetokounmpo were to sign with the team.
The two-time NBA MVP will be in his 30 when his contract extension with the Bucks concluded and considering the Bulls remain quite an interesting market that is not trailing far behind the Bucks, the franchise seems like a feasible option Antetokounmpo may resort to.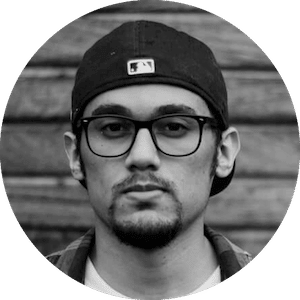 Gus Anderson
Gus Anderson is a gambling wizard. As a kid he dreamt about becoming a Tennis, Hockey and Golf professional but ended up as a gambling professional with focus on both sports & casino.