Buckeyes coach Ryan Day's contract has $5 million buyout clause
September 8, 2022
The Ohio States Buckeyes announced Wednesday that they had signed head coach Ryan Day to a contract extension, which will keep him until the 2028 season.
The contract includes a buyout clause that requires a team to pay Ohio State $5 million if it hires Day before February 1, 2023. Dave's buyout value will decrease by $500,000 after that. It will then receive a further cut of $500,000 after February 1, 2024.
After February 1, 2025, the number will be $3 million and will decrease by $1 million per year over the two years after February 1, 2026. His final buyout price will be $750,000.
Day did not sign the contract offer in May due to the details regarding the agreement had not been worked out. Earlier in July, Day said it was close to being completed. Day would have earned $7.6 million in 2022 under his old contract.
Day will earn $9.5 million annually after the raise. His annual salary is the same as how much Michigan State Spartans coach Mel Tucker earned late last year. James Franklin from Penn State Nittany Lions also recently received a significant raise in his contract extension, which is worth $7 million annually.
Day currently has a record of 35-4 at Ohio State, which includes a 21-10 win over the Notre Dame Fighting Irish at the beginning of the season on Saturday.
Underwhelming offense
Day said his team's 21-10 win over the Fighting Irish on Saturday night was "ugly" due to how slow its offense was.
Despite being named the No. 1 offense in the country last year in terms of efficiency, the team had an underwhelming performance compared to their performance in the preseason, which helped them be one of the favorites to finish in the College Football Playoff.
"That was something we spent a lot of time in the offseason saying, 'We have to be able to win ugly on offense, we have to stop the run on defense,'" Day said.
"They all count the same. And you have to figure out based on who you're going against. How do you want to win that game? When you have that versatility, man, it's going to pay off down the road."
The Buckeyes struggled against the Fighting Irish's defense at first due to leading wide receiver Jaxon Smith-Njigba sustaining an injury in the first quarter. They eventually managed to take the lead thanks to a 14-play, 95-yard drive, allowing the Buckeyes to win over the Irish in less than five minutes in the fourth quarter.
"Early games are a little bit clunky," Day said, "and losing Jaxon threw us off a little bit."
The opposing team's defense was the highlight of the game on Saturday and also an issue for the Buckeyes last year. Day said the team was looking forward to proving themselves on that front.
"We wanted to be known as something other than just talented," he said.
The Buckeyes won last season with an average of 27.2 points in the first half, which is the most of any team in the FBS.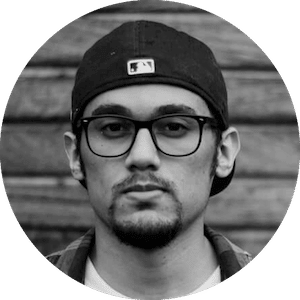 Gus Anderson
Gus Anderson is a gambling wizard. As a kid he dreamt about becoming a Tennis, Hockey and Golf professional but ended up as a gambling professional with focus on both sports & casino.