Buccaneers move practices to Miami over Hurricane Ian concerns
September 27, 2022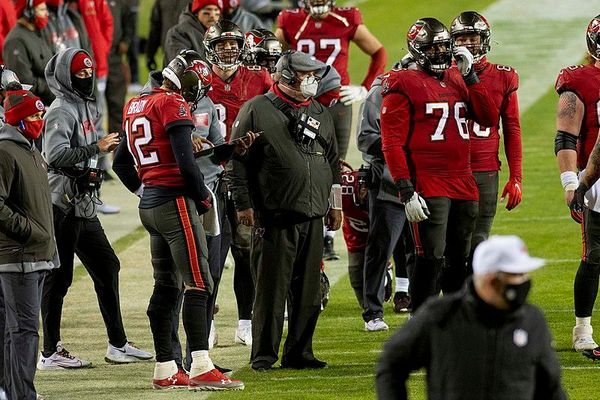 The Tampa Bay Buccaneers are relocating all of their football operations, including upcoming next weekend's game against the Kansas City Chiefs to Miami over concerns about Hurricane Ian on Florida's Gulf Coast.
The Bucs announced their "contingency plan" earlier this week on Monday that the team will depart soon on Tuesday to Miami-Dade County, Florida. By next Wednesday, the team is expected to use Baptist Health Training Complex located in Miami Gardens. The training complex is owned by the Miami Dolphins.
"With Hurricane Ian potentially hitting the Bay area this week, the Tampa Bay Buccaneers have made contingency plans for this week's preparations for Sunday's game against the Kansas City Chiefs," reads the team announcement.
Should it be necessary, the Buccaneers will remain in Miami-Dade County and proceed with necessary preparations ahead of hosting the Chiefs.
"The team will depart Tampa on Tuesday and relocate their football operations to Miami-Dade County," the announcement continues.
"The Buccaneers are expected to practice at the Miami Dolphins' Baptist Health Training Complex in Miami Gardens, Florida, starting on Wednesday, through the end of Week 4 preparations, if necessary. The Dolphins play at Cincinnati in Week Four and would be finished with their on-field preparations by Wednesday morning."
Reportedly, no changes have been made yet to Sunday's game against Kansas City, and NFL officials along with Bucs staff will further continue monitoring the situation. However, Bucs head coach Todd Bowles did not bash any possibilities of the game being pushed back, saying "possibly, if it gets to that."
"As of Monday afternoon, there have been no changes to the plans for Tampa Bay's game against the Kansas City Chiefs at Raymonds James Stadium on Sunday night, with kickoff scheduled for 8:20 p.m. ET. The NFL, in consultation with team and local officials, will continue to monitor the situation," the announcement concludes.
Unlike the Bucs, NHL franchise Tampa Bay Lightning has postponed two of their preseason home matchups, initially scheduled this Wednesday against the Carolina Hurricanes and Thursday game with the Nashville Predators.
"I don't think that anyone's really prepared for this. I know I've been preparing all morning and get all my stuff outside, try to put it inside, try to get all the stuff on the ground level up a little bit higher," Buccaneers quarterback Tom Brady said on his Let's Go! Podcast Monday.
Brady continues: "I'm right here on the bay so they're talking about pretty high storm surges and it's a scary thing. I will say that it's a scary thing when it really hits your doorstep."
Warning from officials
The hurricane forecast came this week from the National Hurricane Center. It predicted that a "near worst-case scenario" of Hurricane Ian would likely hit Tampa Bay this Thursday. Responding to the news, Tampa Mayor Jane Castor said Monday that the forecast is not "to mess around with".
Castor also urged civilians to leave immediately instead of staying. It was forecasted that Hurricane Ian would hit Florida's west coast by mid this week and hurricane-force winds would follow suit shortly after.
"This is nothing to mess around with. If you can leave, just leave now," she said.
Florida Governor Ron DeSantis warned residents of power outages as the area would likely be hit directly by its first hurricane since 1921. DeSantis has said people need to make "make preparations now" as power shortages and evacuations might be underway.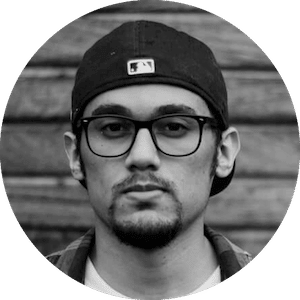 Gus Anderson
Gus Anderson is a gambling wizard. As a kid he dreamt about becoming a Tennis, Hockey and Golf professional but ended up as a gambling professional with focus on both sports & casino.