Buccaneers' Aaron Stinnie suffers knee injury in joint-training
August 21, 2022
Aaron Stinnie suffered a knee injury while playing as the starting guard for the Tampa Bay Buccaneers in a joint-training scrimmage against the Tennessee Titans. After making contact with Bucs running back Ke'Shawn Vaughn and Titans safety Adrian Colbert, he was carted off the field in the second half.
According to Bucs insider Greg Auman, Stinnie was not putting any weight on his leg as he play on the left side.
"Aaron Stinnie carted off the field. Wasn't bending his left leg or putting any weight on it," Auman said. "Has been competing for the starting left guard job."
The injury occurred when three of them shunt and tangled inside. Shortly after, Stinnie was sent to the locker room and out from the rest of the scrimmage. Consequently, he was confirmed to miss the preseason against the Titans.
Stinnie, a two-year footballer who previously, played for the Titans, looked upset about getting a knee injury in offseason training, according to Jenna Laine of ESPN.
Along with other rookie guards Luke Goedeke and Nick Leverett, he was competing for the starting left guard position, with former New England Patriots guard Shaq Mason securing the starting right guard spot.
Stinnie's situation
When asked after the game, Bucs' head coach Todd Bowles expressed his thought concerning the condition of the team's offensive line.
He said that Stinnie's injured was a hit for the Buccaneers, especially for Tom Brady, who lead the offensive line as signal-caller.
"We won't know until we get X-rays. But Goedeke -- I've got to see the tape and looked like we couldn't move the ball at all, regardless of who was in there," Bowles said.
"We'll look at the tape. My concern isn't as great right now. I'll see the tape and I'll go from there."
It is reported by Laine that Steenie was considered the strongest candidate to play as Bucs' starting right guard. Statistically, he started three postseason games for the Bucs in 2020, including Super Bowl LV as Alex Cappa's replacement due to a broken leg.
According to ESPN, Stinnie's out will make the situation more difficult for the Bucs, which are still trying to adapt due to the retirement of Pro Bowl guard Ali Marpet and Cappa's departure.
Moreover, another Bucs' center Ryan Jensen, who suffered a knee injury, is expected to miss significant time and will skip the preseason. Meanwhile, right tackle Tristan Wirfs, who left earlier on Bucs-Titans joint training, is out for a strained oblique and will be delisted from the preseason roster, according to sources.
Without Stinnie, the Saturday game ended with Bucs losing against the Titans by a 13-3 score, and Bucs' offensive lineup recorded a total of 174 yards, with 81 passing yards and 93 rushing yards from 55 plays.
Kyle Trask led the Bucs as Brady's replacement and recorded 11 passing completion and 105 passing yards received, and one interception.
It was the second loss that Brady and his compatriots got in NFL preseason, and Bucs will try to bounce back in their last NFL preseason game against Indianapolis Colts on August 27.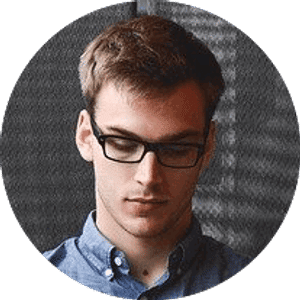 Jake Williams
Jake Williams is a sports gambling expert. He's been writing in the sports betting and DFS industry for over a decade. He specializes in MLB and NBA, along with College Basketball and College Football.