Bryan Harsin to part with Auburn Tigers, AJ McCarron says
September 29, 2022
Former Alabama Crimson Tide quarterback AJ McCarron said on the "Slow News Day" podcast that Bryan Harsin's coaching days with the Auburn Tigers would be over by the end of the 2022 season.
"From what I've been hearing from my sources over there, Harsin's already been told he's done after this year," McCarron said.
McCarron was asked if this news came as a result of the Tigers losing 12-41 to the Penn State Nittany Lions. He said that while the loss was disappointing, it was more about how the team lost.
"It's a dumpster fire. Things I've heard behind the scenes from some people that are very well-connected up there, I'm sure other people know: I heard he's already gone. That he's already been told he'll finish out this year, and you're done," McCarron said.
This is apparently not the first time McCarron talked about how Harsin was on the verge of losing his job as the Tigers' head coach. McCarron made similar comments to AL.com's Mark Heim and WNSP's Lee Shirvanian regarding Harsin's tenure with the Tigers.
Auburn is currently 3-1 overall after playing four games. The team won their first two games of the season against the Mercer Bears and the San Jose State Spartans. However, the Tigers were always expected to win against the latter two teams. They also won overtime 17-14 against the unranked Missouri Tigers at home, although it was deemed not really enough to secure Harsin's position.
ClutchPoints journalist Rexwell Villas wrote that losing to either the Bears or the Spartans would be considered a decision to fire Harsin. His detractors would later go on to support the idea after the Tigers lost their home game to the Nittany Lions, reflecting Harsin's job performance quality as the Tigers' head coach.
Harsin's current status in Auburn
Despite McCarron's claims, there have been reports that Harsin himself has not been informed regarding how much in jeopardy his job status is, nor if he has already been informed if he were to be fired when the season ends.
However, he is aware of the rumors pertaining to his job status which dated back to February regarding how he ran the football program at the university. The Athletic insider Bruce Feldman reported that losing to Missouri could have cost Harsin his job.
"If they get beat today by Missouri, I'm told there's a really good chance they could pull the plug on Harsin as early as tomorrow," Feldman said. "It's felt like a real inevitability that he will get let go at some point this year."
Harsin reportedly signed a six-year contract worth more than $5 million annually in December 2020. Should Harsin be fired before the end of December 2022, the Tigers would owe him more than a $15 million buyout.
Although he hasn't been told by Auburn's officials about his future coaching career with the team, Harsin still knows his record against ranked opponents. AL.com contributor Nubyjas Wilborn said the Tigers' primary concern stems from a restless fanbase.
According to the reports, Harsin has been working as normally as possible while preparing for a home game against the LSU Tigers on Saturday. Their win against Missouri last week has placed the Tigers at 1-0 in SEC.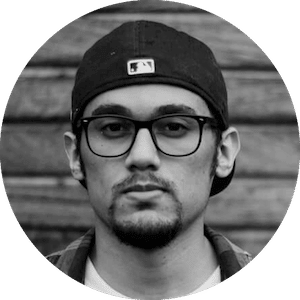 Gus Anderson
Gus Anderson is a gambling wizard. As a kid he dreamt about becoming a Tennis, Hockey and Golf professional but ended up as a gambling professional with focus on both sports & casino.