Bruins' QB Dorian Thompson-Robinson shines in 40-32 win over Huskies
October 2, 2022
The Friday college football game between the UCLA Bruins and the Washington Huskies on Friday ended in a 40-32 win for the Bruins thanks to a dominant performance from quarterback Dorian Thompson-Robinson.
Playing as a starter, Thompson-Robinson led the Bruins' offense with 24 completions for 315 passing yards and three touchdowns, which was the sixth 300-yard passing game of his career. He added his number on the ground game with 10 carries for 53 rushing yards.
"People were saying all week that we're the worst 4-0 team out there and writing us off. I think my boys came here with a chip on their shoulder," Thompson-Robinson said.
"I think I told y'all on Monday, see if Washington can run with us, not the other way around."
In the third quarter, he ran for two yards for a touchdown when he passed the Huskies' defenders Bralen Trice and Jayvion Green, causing them to fall near the goal line. The scores went 33-10 for the Bruins.
On offense, the Bruins' running back Zach Charbonnet carried the ball 24 times for 124 yards and a touchdown, while wide receiver Jake Bobo gained six receptions for 142 yards and two touchdowns.
According to the Bruins' head coach Chip Kelly, his team showed a great performance while defending against the Huskies' offensive play, especially in the first half. He expressed that he was confident in how Thompson-Robinson played his passing game.
"Our defense did a great job in the first half. For them to stake us that lead when we needed every inch of it," Kelly said. "Dorian was clutch. We have total confidence in everything that he does."
With the win, the Bruins are on a five-game winning streak, while the Huskies suffered their first loss of the season. It was also the Bruins' first victory against a top-15 college football team since 2014.
Last season, the Bruins won eight straight games—their longest unbeaten streak since 2005—and scored a minimum of 40 points for each game.
DeBoer comments on Huskies' loss
After the game, the Huskies' coach Kalen DeBoer noted that their defense was giving up a "big hole" in the first half that led to a losing game.
"Our guys now realize is that we're a team that people are gonna get up to play. Not that we went into the game thinking otherwise, but we got to emotionally and physically be ready to play," DeBoer said.
Despite losing the game, the Huskies quarterback Michael Penix Jr. finished his performance with 33 out of 48 passing completions, four touchdowns and two interceptions.
"Just wasn't executing. We got to do better," Penix said. "Me myself personally, I got to take care of the ball better. And that's really all it was, just poor execution."
On the Huskies' offense, wide receiver Rome Odunze caught eight receptions for 116 yards and two touchdowns. He did an early touchdown when he beat the Bruins' safety Devin Kirkwood when he caught a 33-yard pass from Penix.
For Week 6, the Bruins will be up against the No. 12 Utah Utes, while the Huskies will face the Arizona State Sun Devils.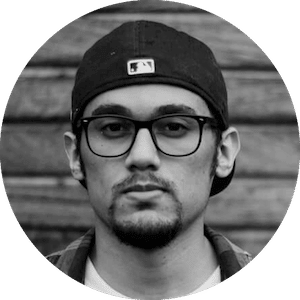 Gus Anderson
Gus Anderson is a gambling wizard. As a kid he dreamt about becoming a Tennis, Hockey and Golf professional but ended up as a gambling professional with focus on both sports & casino.