Bruins defeat Hurricanes in Game 4, claim 2-2 series tie
May 9, 2022
The Boston Bruins defeated the Carolina Hurricanes in Game 4 5-2, earning them a 2-2 series tie in the first round of the playoffs.
Boston left winger Brad Marchand had a team-high two goals and three assists to seal the win. The victory left the Bruins with one less thing to worry about packing their bags early from the playoffs.
Despite the victory, the Bruins will still have to worry about team captain and center Patrice Bergeron. The player suffered a near right eye bleeding after the Hurricanes forward Sebastian Aho's high stick cut near his right eye.
"At first, it was really close to the eye, so I thought my eye was—there was blood in there. So, I just couldn't see. It was kind of blurry at first," Bergeron said. "Then I realized I was fine. It was just a cut and so you want to get back out there if you can. The ref said he had to blow the whistle because of the injury and I can't go back out there."
Marchand leads to victory for Bruins
Boston entered the game without two of its top defensemen. The team took most of the power play to top the Hurricanes, one of the most notable efforts was through Marchand, who had his tiebreaker just 44 seconds into the third period, which resuoted in the franchise leading 3-2.
Marchand was assisted by longtime partner Bergeron during his tiebreaker in the third period. The duo would continue to work together forward. Not long after that, both of them assisted left winger David Pastrňák with a goal to extend the Bruins' lead to 4-2. Marchand made his last goal to expand Boston's lead to 5-2.
"It's not something we really talk about, or have talked about," Marchand said. "All we're talking about is the current day that we're in. This game is over and now it's about tomorrow—whatever happens down the road, happens down the road. That's how we're looking at it."
Bergeron praised Marchand's performance, saying "that's who he is".
"Yeah, that's what he does. That's who he is, I think he's always finding a way to get better. He takes it upon himself to find a way to help the team in any way that he can. He always rises up to the occasion when there's a big moment. There's no surprises there," Bergeron said.
"It's a long series. You want to take it a game at a time. That's what we're doing. We're focusing on the present every time."
Bergeron also scored in the first period to tie the game 1-1. His game performance received a praise from Boston head coach Bruce Cassidy, who testified for the skipper's heroic play.
"We've talked about Bergy a lot around here," Cassidy said. "We know what he means to the team, and what he brings. He's a high-intellect player. Every area tonight—faceoff circle had a monster night against a real good team. He's got the 'C' on his sweater for a reason. We don't win very many nights without him being who he is and he's been excellent the whole series. He's the oldest guy on our team, but some days he looks like the youngest."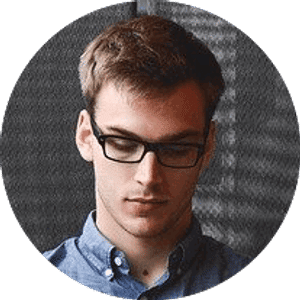 Jake Williams
Jake Williams is a sports gambling expert. He's been writing in the sports betting and DFS industry for over a decade. He specializes in MLB and NBA, along with College Basketball and College Football.