Browns' Myles Garrett, Jadeveon Clowney to miss game against Falcons
October 1, 2022
This Sunday, the Cleveland Browns will play the Atlanta Falcons at Mercedes-Benz Stadium in Atlanta, Georgia. The Browns are expected to be without several key players, including defensive ends Myles Garrett and Jadeveon Clowney.
Garrett had to miss three practices due to injuries to his shoulder, biceps and other body parts sustained in a car accident on Monday.
Meanwhile, Clowney missed the previous game due to an ankle injury he sustained following a game on September 18 against the New York Jets. He also skipped Thursday's game against the Pittsburgh Steelers.
Both players' availability to face the Falcons on Sunday is in doubt due to their injuries.
"That's up to the training staff and the coaches," Garrett said in a statement.
"If it were up to me, I'd love to go. That's just my competitive spirit and my nature. Physically, we have to assess that going up to the game, today, tomorrow and on Sunday. That's just another decision that we'll make a little bit closer to game time."
Aiming for NFL Defensive Player of the Year, Garrett, who has three sacks and one forced fumble this season, needs one more to surpass Clay Matthews' 62-sack franchise career record.
Stefanski's take on Garrett, Clowney
The Browns' head coach, Kevin Stefanski, was questioned about the choice he would make regarding the possibility of Garrett and Clowney playing.
"Again, case-by-case basis with all of our players," Stefanski said. "Obviously, always have a dialogue with the players and with the medical staff and then make an appropriate decision."
"He's battling. He's getting rehab. He's close," Stefanski added, in response to Clowney's case.
Stefanski went on to say that Garrett's decision would not be influenced by the concussion-like symptoms displayed by Miami Dolphins quarterback Tua Tagovailoa, who was playing on Sunday despite showing the symptoms. He returned to the game on Thursday but later hit the ground.
"I don't want to comment too much on that situation, which obviously I am glad that he is OK, Tua," Stefanski added. "Very scary. In this case, it's really just based on whether he's cleared medically, and we take all of those things very seriously."
Other players' status
The Browns are also expected to be without DT Taven Bryan for Sunday's game due to a hamstring injury. As a result, Stefanski is expected to name DT Tommy Togiai as the replacement for Bryan.
"Tommy has done a nice job really going back to last year," Stefanski remarked. "When he gets in there, he finds the ball. Plays hard. Strong football player."
Togiai was questioned regarding his likelihood of playing this Sunday, which will be his starting debut in the league.
"I kind of lost some weight and leaned up and gained more muscle," Togiai said. "I mean, just trying to do my job out there and do whatever I can to help this team win."
The Brown's cornerback, Denzel Ward also shared his opinion about the decision.
"I know Tommy's ready," Ward said. "He's a buckeye, so I know he's ready. He's going to be good."
According to reports, Ward and Jeremiah Owusu-Koramoah will take the field against Atlanta on Sunday. Ward said in a statement that he would be ready to take on Kyle Pitts and Drake London of the Falcons during the game.
"I like those matchups regardless if they're bigger-bodied receiver or smaller, quick receiver, I like those matchups," Ward said. "So I think it'll be good."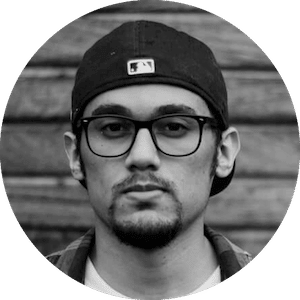 Gus Anderson
Gus Anderson is a gambling wizard. As a kid he dreamt about becoming a Tennis, Hockey and Golf professional but ended up as a gambling professional with focus on both sports & casino.