Browns: Myles Garrett discusses his relationship with Baker Mayfield
September 9, 2022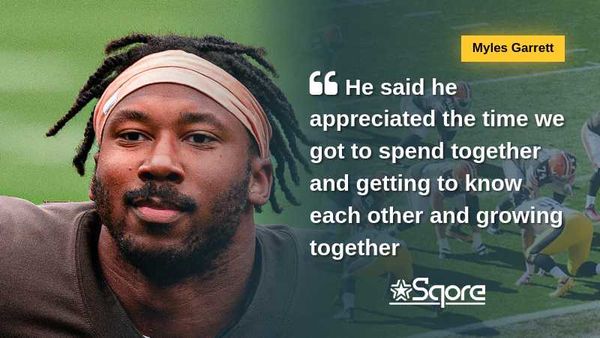 Cleveland Browns defensive end Myles Garrett shared his relationship situation with his Baker Mayfield, who recently joined with Carolina Panthers.
Karl Rasmussen of Clutch Points said that Baker Mayfield and the Cleveland Browns had a "messy" divorce this offseason, which lead the quarterback to join side with the Panthers. With the Panthers-Browns matchup will be up on Sunday, it is predicted that there may be adding some rivalries between Garrett and Mayfield.
Cleveland.com's reporter Mary Kay Cabot predicted that Mayfield's matchup with his former team, including the Browns, anticipated will be contentious for him as a player. Cabot said that Mayfield would have his rivalry with Garrett.
As reported by Cabot, Garrett told her that Mayfield texted him after being traded to the Panthers. Garrett said that Mayfield was thankful and appreciated the time they spent as teammates when playing as Browns. However, Garrett told Cabot that he did not reply to Mayfield's text.
"He said he appreciated the time we got to spend together and getting to know each other and growing together," Garrett told Cabot. "I didn't really have much to say and I didn't know how to reply to it, so I didn't."
In an interview with Cabot, Garrett was truthful about his relationship and described the situation as an "up-and-down" relationship. Nevertheless, Garrett told Cabot that he wished for Mayfield's career.
"But I still think he's a hell of a competitor and he's a great guy to have on your side and I'm rooting for him. I think he has a great family, but he's the opposition now, and at the end of the day, I've got to take him out."
Garrett-Mayfield situation
After his performance with the Browns in 2021, Mayfield was traded to the Carolina Panthers this offseason. Shortly after his departure, the Browns acquired Deshaun Watson from the Houston Texans, as the Browns' main quarterback.
The Browns-Panthers matchup could present intrigue to Mayfield and the Browns, especially if Myles Garrett put pressure to face his former quarterback.
Garrett, who has played his five seasons with the Browns, was the Browns' No. 1 overall pick in 2017, a year before Mayfield was traded into the Browns. Both Garrett and Mayfield have faced off against each other in the team practice sessions.
According to Clutch Points, Cabot reported that the Mayfield-Garrett rivalries where Garrett told that he wanted to see the Browns' replacement for the quarterback position for the 2022 NFL season.
"It never is (easy)," Garrett said. "Winning takes a lot. It's not going to be easy come, easy go, except for one of the Warriors teams, but I think it's always tough. It's always mentally straining.
"There are new guys coming in, old guys coming in and same thing. Some guys who just came are going out, but you have to keep that same standard and you have to bring that same intensity year to year."
On other hand, Garrett said that he was also not pleased with the departure of his close friend wide receiver Odell Beckham Jr. in the middle of the 2021 season to the Los Angeles Rams.
According to sources, if Mayfield could not perform on Sunday, there is a chance that Garrett could make his play with the Browns.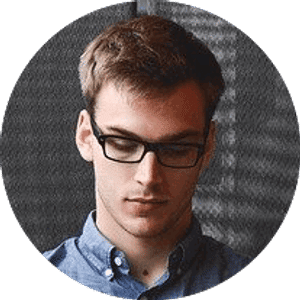 Jake Williams
Jake Williams is a sports gambling expert. He's been writing in the sports betting and DFS industry for over a decade. He specializes in MLB and NBA, along with College Basketball and College Football.