Browns DC Joe Woods addresses team's defense struggle
October 14, 2022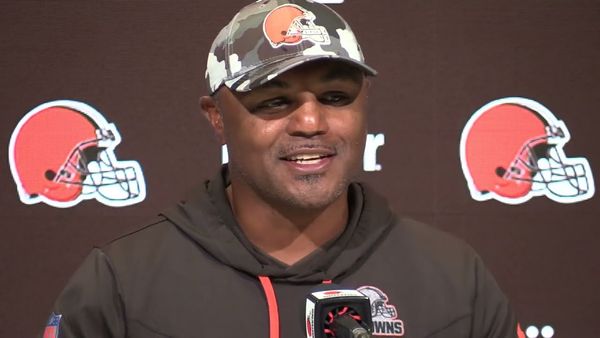 Cleveland Browns defensive coordinator Joe Woods recently addressed the team's struggle following a tie with the Atlanta Falcons on Sunday.
The Browns' defense consists of playmakers and edge rusher Myles Garrett, who is one of the NFL's biggest stars. However, Garrett has been reported to be dealing with a hand injury following a car accident in late September, which left him with a shoulder sprain and a biceps strain, making his contribution to the team limited.
As after five games the Browns began to underperform, their fans started to demand some improvement from the team. When asked about the issue on Thursday, Woods said that he had been thinking of a way to get better in defense. He said he was frustrated that his team had not been performing well as of late.
"We're addressing issues. We're trying to fix it. Part of it is fundamentals. Part of it is scheme. Part of it is guys doing their job. So it's a little bit of everything," Woods said.
"I'm just telling the truth it's just I don't worry about it. Like I know it's a problem and to me in the NFL, it's fair. The NFL is fair. You have an opportunity, I feel like the organization provides us with good players on defense at all three levels. Right now we're not performing well."
Woods was criticized for the same issue last year when the Browns' defense started slowly before turning things around. They ended up losing 7-45 to the New England Patriots, but the Browns managed to recover.
They are set to face the Patriots again on Sunday, and Woods promised to get things around and said he believed in the team as well as his skills as a coach.
"I promise everybody, we're trying to do everything that we can to win," Woods said.
"Right now, it's not going well in terms of the consistency and the stretches we're doing things. But I just don't worry about [the criticism]. You can't. I've been around in my coaching career just different people who maybe they listen to it more, and I've seen what it's done to them," Woods said.
Browns' defense ranking
Based on the reports from ESPN's Football Power Index, the Browns haven't faced a top-18 offense team, but their defense is still considered solid enough.
The Browns had the Falcons pinned inside their own 10-yard line with three minutes remaining on Sunday, ending the game in a tie 20-20.
In the first three quarters, the Browns' defense ranked seventh, averaging 4.93 yards per play. In the fourth quarter, however, they gave up 7.83 yards per play. No other teams gave up their defense more than 6.61 yards per play.
They gave up more points in the fourth quarter, more than the first three quarters combined at 11.25 points. They also lost more points in the fourth quarter than any other team in the league. In the same quarter, the Browns gave up 7.5 yards per rush and on the fourth-quarter touchdown drive, the Falcons handed the ball off 10 times consecutively while marching 75 yards.
Currently, the Seattle Seahawks and Detroit Lions are the only teams with worse defensive EPA (expected points allowed). The Seahawks have -14.94, while the Lions have -15.46 compared to the Browns' -13.26.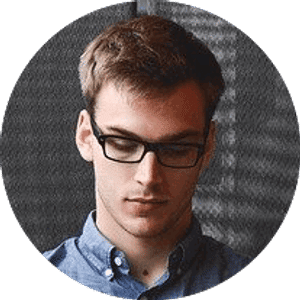 Jake Williams
Jake Williams is a sports gambling expert. He's been writing in the sports betting and DFS industry for over a decade. He specializes in MLB and NBA, along with College Basketball and College Football.