Bronny James 35th in ESPN's recruiting rankings
August 31, 2022
After receiving an offer from the Memphis Tigers, the son of four-time NBA champion LeBron James, Bronny, recently climbed ESPN's recruitment rankings to assume the 35th spot.
Bronny, who just started his senior year at Sierra Canyon School in California, is expected to play in the NCAA. He reportedly has an upcoming visit to the Ohio State Buckeyes. That said, other major programs are lining up to acquire him. These include the UCLA Bruins, USC Trojans, Michigan Wolverines, Oregon Ducks, and more, as per ESPN's basketball recruiting director Paul Biancardi.
"He is being pursued by the likes of UCLA, USC, Michigan, Ohio State and Oregon, among others," he wrote.
Gearing up for basketball career
An anonymous major college coach said Bronny "has some NBA potential." The praise came after Bronny displayed a much more consistent play following his less stellar performance in this year's Peach Jam, which was held recently in the summer.
"Where I would like to see him grow is as a one-on-one creator of his own offense. You don't often see him put together ballhandling sequences that lead to him getting all the way to the rim or much shot-making off the dribble," Biancardi said.
"I think Bronny has some NBA potential as a backup point guard. I would like to see him settle into college and continue to grow more comfortable finding his own offense, but he's a good, smart player."
Bronny had a late entry in Peach Jam and would only improve much later in the tournament. The young talent made 28 points and six assists in a single game and racked yet outstanding 25 points, ten rebounds, and five assists in another game.
"He really played well in the Peach Invitational; he took on a more aggressive scoring role in July. Granted, the competition wasn't as strong, but he showed more assertiveness as a scorer," a major college coach said via ESPN.
Biancardi added that Bronny might debut in the NCAA as opposed to the NBA G League Ignite.
"Although it's still relatively early in the recruiting process, there is a strong feeling he will take the college route as opposed to the G League Ignite or other developmental leagues," he said.
Bronny's mother, Savannah James, confirmed that the young player "wants to have a college career."
"Bronny wants to have a college career," Savannah said via Sports Illustrated's Mike McDaniel. "I think it would be really cool for him to start with collegiate basketball, just to start his legacy there."
Bronny said that while his dad allowed him to focus on other things, he ended up liking basketball.
"I was born into it, so I feel like the path was already chosen," he said. "But my dad is cool enough to let me take whatever path I want if I wanted to not pursue basketball. But I think basketball is going to be my thing, for sure. I just tried it, and it turned out I really liked it."
LeBron has repeatedly said he wanted to play on the same team with his son in his final season in the NBA.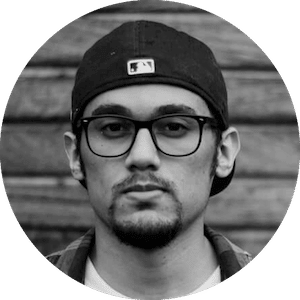 Gus Anderson
Gus Anderson is a gambling wizard. As a kid he dreamt about becoming a Tennis, Hockey and Golf professional but ended up as a gambling professional with focus on both sports & casino.