Broncos RB Melvin Gordon to start vs. Jets, Hackett says.
October 20, 2022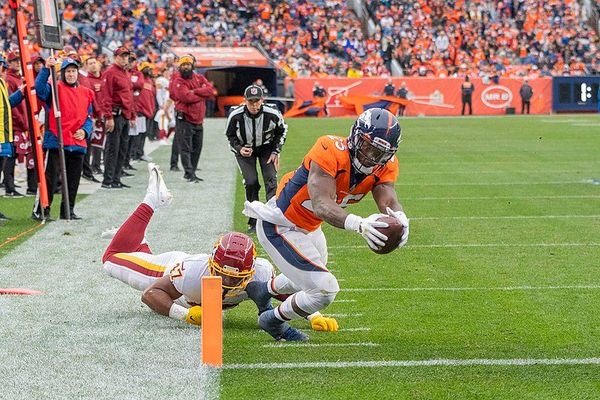 Denver Broncos coach Nathaniel Hackett announced that RB Melvin Gordon will start in the game against the New York Jets in Week 7. The decision came two days after the Broncos' 19-16 defeat to the Los Angeles Chargers on Monday night.
During the Monday Night Football game, Gordon was benched in the second half against his former team. He recorded three carries for eight yards at the end of the game. The running back had his last carry with around eight minutes left in the second quarter.
"It was a close game," Gordon said on Monday. "I felt like I could've helped make a difference but apparently not."
With Gordon on the sideline, veteran Latavius Murray and Mike Boone stepped in for the rest of the game. Murray performed most of the carries and ended the game with 15 rushes for 66 yards, while Boone only had a one-yard rush attempt.
"I'm not gonna lie. It hurt a little today watching," Gordon said.
"You know, [the Chargers] threw up the little clown logo on my face [on the video board], and I noticed it all. …Going into overtime, sitting watching the whole game, knowing that I could be out there. So, that kinda hurt. But it's part of it. What don't kill you makes you stronger mentally."
Hackett, Gordon talk
During the Monday Night Football broadcast, an angry Gordon and his intense argument with wide receiver Jerry Jeudy were recorded on camera. Gordon also showed his displeasure about his lack of snaps by liking a number of tweets that implied he might want Denver to trade or cut him. Some tweets might even hint that Gordon would like to be swapped with Los Angeles Rams running back Cam Akers, who was similarly unhappy.
On Tuesday, Hackett asserted he would have a talk with Gordon about their loss on Monday. Reporters were able to have an interview with Gordon before Wednesday's practice. When asked if he had received an explanation from his coach, the 29-year-old said yes.
"It happened. I'm glad we hashed it out," Gordon said.
Gordon denied the rumor that he was angry on the sideline during Monday night's game. He insisted that he was not angry about being removed from the lineup.
"They caught some clips of me being, like, pissed, but that was more to us not being able to drive, and you know, going three-and-out, just not playing good football," Gordon said. "People made it seem like I was just mad, kind of standoffish, but if you were really paying attention, that wasn't the case."
Gordon said he disliked how the media portrayed him. He does not want to be seen as a problematic figure.
"I hate I'm in the media for the wrong reasons ... because I don't want people to look at me and think 'it's always something' rather than 'the guy's out here killing it.' ... It's adversity, this chapter of my life, it's just being tested," Gordon added.
On the same day, Hackett also said that Gordon would still start in their next game against the Jets. The running back has been starting games since Javonte Williams received a knee injury on October 2 against the Las Vegas Raiders. Hackett asserted that he appreciated Gordon.
"Of course we [talked]," Hackett said. "It was a great talk, love Melvin, so much respect for him as a pro for [what] he's done in this league."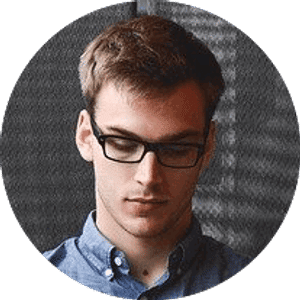 Jake Williams
Jake Williams is a sports gambling expert. He's been writing in the sports betting and DFS industry for over a decade. He specializes in MLB and NBA, along with College Basketball and College Football.