Broncos QB Russell Wilson's homecoming against Seahawks 'got to be non-emotional'
May 24, 2022
The NFL has released this season's official schedule. Denver Broncos quarterback Russell Wilson is scheduled to play against his former team, the Seattle Seahawks, in Week 1 in September. Wilson has asserted that he would not let his emotions overcome him in the game.
Wilson played for the Seahawks starting in 2012 and claimed a number of awards with the team. The quarterback also helped his former team to claim Super Bowl XLVII Champion. Unfortunately, after a little over ten years in Seattle, the team decided to release its ace to Denver.
Week 1 game vs. Seahawks 'going to be an exciting time', says former Seattle ace
Wilson was adamant that his emotions would not get in the way when he leads the visiting Denver to take on Seattle at Lumen Field. The matchup is scheduled to take place on September 12 and will mark the end of Week 1 of the season.
"It's got to be non-emotional. You've got to go into it with the understanding that it's just ball," Wilson said.
Speaking on his first public appearance for the Broncos, the 33-year-old called Seattle a special place since he spent his rookie career with the team.
"I think it's going to be an exciting time. Obviously, Seattle's meant the world to me over the past 10 years. It's a special place, a special place to play. You know, I have a high regard for all those guys over there."
2022 first-timer head coach Nathaniel Hackett, who was signed by the Broncos earlier this year shared a similar excitement with the franchise's new QB. Hackett said he was thrilled that he and his men were going to play Seattle early in the season.
"I'm glad we're doing it early," Hackett said. "That was going to happen at some point in the season, so let's attack it. Let's all get into it and rally around the Broncos, and let's get ready to go in there in a hostile environment and have a good game."
Wilson said he would treat the game against his former team as just another big league game.
"I've always played with a neutral mindset. I'm a positive person by nature and I believe in non-negativity," the nine-time Pro Bowl added.
"So, what I really believe in is the ability to be neutral in the midst of the storm, in the midst of chaos, in the midst of opportunity, in good times, challenging times, to be able to play this game even-keeled in the midst of it all."
That being said, the game between the two teams is one that NFL enthusiasts look forward to. Looking back, Wilson helped Seattle to defeat Denver for the Super Bowl trophy in 2014. The QB will return the favor to his old team after he was traded alongside a fourth-round pick to the Broncos for a monster-size trade package of two first-round picks, two second-round picks, a fifth-round pick, QB Drew Lock, defensive lineman Shelby Harris, and tight end Noah Fant.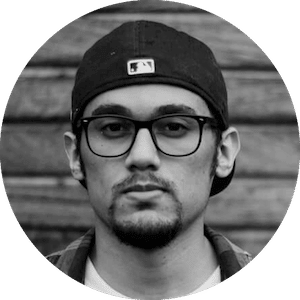 Gus Anderson
Gus Anderson is a gambling wizard. As a kid he dreamt about becoming a Tennis, Hockey and Golf professional but ended up as a gambling professional with focus on both sports & casino.