Broncos' Jerry Jeudy arrested with domestic violence allegation
May 13, 2022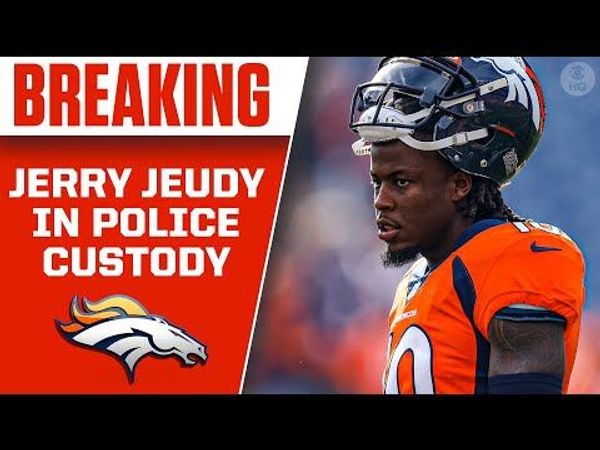 Jerry Jeudy, a wide receiver for the Denver Broncos, was detained Thursday on a misdemeanor charge following an altercation with his girlfriend at their residential Denver home. He is currently held at the Arapahoe County Detention Center, near the team's training facility.
According to a police report filed with the Arapahoe County court, Jeudy's girlfriend, Antoinette Tharp, told an officer that "things got crazy" with Jeudy on Wednesday night. The 23-year-old athlete allegedly put her wallet and medical papers for their baby in his car at their home so she could not retrieve them.
Jeudy admitted in court that he had locked up baby formula in his car after Tharp took one of his three cell phones and refused to return it to him. She said she did not want to get Jeudy into "distress," but she needed her belongings back.
No physical violence
At a press conference, Arapahoe County Sheriff Tyler Brown said that Jeudy was cooperative during his detainment and that there was no physical assault involved. He said Jeudy would be detained overnight and appear in court on Friday morning under suspicion of second-degree criminal tampering with a domestic violence enhancer.
Ginger Delgado, a spokeswoman for the sheriff's office, said that domestic violence enhancers are added to a case when the victim had or has a close relationship with the defendant. She said that Jeudy could not get out on bond until she went in front of a judge because of the domestic violence enhancer.
If Jeudy is charged and found guilty, the domestic violence enhancer may make the punishments much worse. However, Brown said that the charge was a "very low-level misdemeanor." He said that he called the news conference to clear up a few things, including the fact that there was no physical violence.
"The second portion of this is a domestic violence enhancer and I know the word 'violence' connotates physical contact. I can tell you specifically that there was no physical contact between Mr. Jeudy and the female party in this investigation. It solely involved property," Brown said.
"There was no damage to property," the sheriff added. "All that happened is that there was an accusation that property was being withheld and deputies determined that there was enough probable cause to make an arrest."
Sheriff's spokesman Deputy John Bartmann insisted that Jeudy would not get any special treatment despite his status as an NFL player.
"He's not going to get any preferential treatment," Bartmann said. "Back to the line."
Hired by the Broncos with the 15th overall pick in the 2020 NFL Draft, Jeudy was expected to be one of Russell Wilson's top receivers after he was traded. Unfortunately, he has let the pros down most of the time.
He dropped a lot of passes in his first year, despite catching 52 of the 113 passes thrown to him for 856 yards and three touchdowns. He hurt his ankle in the first game of 2021, and he only had 38 catches for 467 yards and no touchdowns for the whole season.
"There are things you can control and things you can't control. Those first two years are gone now, so I'm just focused on this year," Jeudy said last week during a break in the Broncos' offseason training program.
Jeudy said that he hoped to have a better season this year with a new coach, Nathaniel Hackett, and a new quarterback.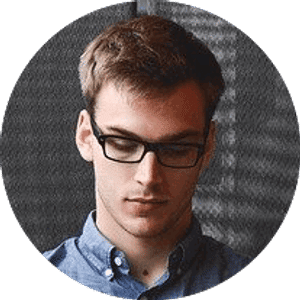 Jake Williams
Jake Williams is a sports gambling expert. He's been writing in the sports betting and DFS industry for over a decade. He specializes in MLB and NBA, along with College Basketball and College Football.