Brian Robinson Jr. scores first NFL TD following shooting incident
October 15, 2022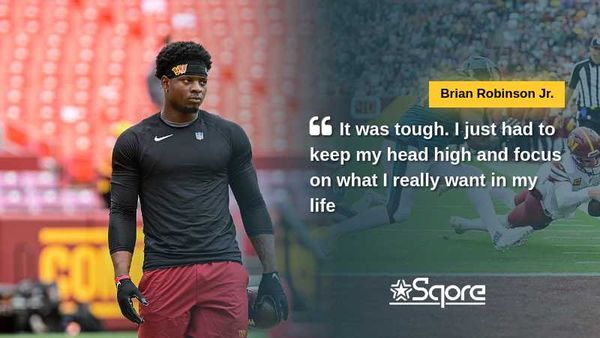 Rookie running back Brian Robinson Jr. scored his first touchdown after being shot multiple times in an attempted robbery. This touchdown helped the Washington Commanders defeat the Chicago Bears 12-7 on Thursday night.
Robinson has to take 46 days to recover from his gunshot wounds. Many people feared he would not be able to play for the rest of the season, but he made a comeback last week during a game against the Tennessee Titans.
"It was tough. I just had to keep my head high and focus on what I really want in my life," Robinson said. "I want to be a football player, I wanted to get back on the football field so I did everything I needed to do in my power, strength-wise, mentally-wise to get myself back on the field."
Robinson scored a one-yard touchdown when quarterback Carson Wentz passed the ball to him in the fourth quarter. The 23-year-old running back finished the game with 60 rushing yards on 17 attempts.
After the game, the 6-foot-1 running back thanked his family, the coaching staff and his teammates for their support.
"I'm so thankful for this training staff and to everybody (in the locker room) for just helping me, pushing me everyday, giving me the extra motivation on the days I didn't have it, just keeping me grounded to get out here with my team," Robinson said. "I want to tell my mom thank you, I love you. Without you I wouldn't be here today."
The attempted robbery
Robinson got involved in a carjacking attempt at the end of the NFL preseason. The crime occurred in Washington, D.C., on August 28 at around 6 p.m. ET.
Robinson struggled with one of the suspects and stopped them from stealing anything by wresting a gun from them. He was shot twice in the "lower extremities."
"That was probably the lowest point I've ever been in my life," Robinson said. "My passion for this game runs so deep, I never thought I'd be in a situation where I had to question or be questioned about if I could return to playing football."
The police have released photos of the two teenage suspects, with detectives asking the public to help identify the suspects. The gun involved was found several blocks away from the scene.
Robinson was taken to the hospital. One bullet hit his glute, and the other one struck his knee. The doctors removed the bullet that got stuck in his glute. The bullet that hit his knee exited cleanly and did not cause further harm to the major ligaments and bones.
Later, he posted an Instagram story saying his surgery went well. He thanked everyone for their prayers and praised God.
Supportive environment keeps Robinson going
Besides his family, director of mental wellness Barbara Roberts and chief medical officer Anthony Casolaro, team owners Dan and Tanya Snyder, general manager Martin Mayhew, head coach Ron Rivera and president Jason Wright also visited Robinson while he was in the hospital. Many fans also wished for Robinson's quick recovery on social media.
"We have been made aware that Brian Robinson Jr. was the victim of an attempted armed robbery or carjacking in Washington, D.C.," the Commanders said. "He sustained non-life-threatening injuries and is currently being treated at the hospital, where team officials are on-site with him. We ask that you please respect Brian's privacy at this time."
Rivera later posted an update on a tweet, saying that Robinson was in good spirits and thanked them all for their support.
"He wants his teammates to know he appreciates them all for reaching out and he loves them all & will be back soon doing what he does best," Rivera said.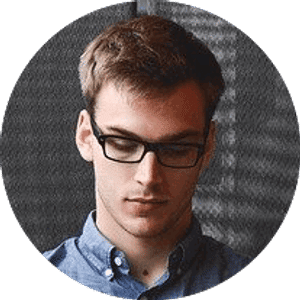 Jake Williams
Jake Williams is a sports gambling expert. He's been writing in the sports betting and DFS industry for over a decade. He specializes in MLB and NBA, along with College Basketball and College Football.