Braves' Spencer Strider racks up 16 strikeouts, sets team record
September 3, 2022
Spencer Strider sets a new Atlanta Braves record with 16 strikeouts in a winning-game day against the Colorado Rockies, breaking John Smoltz's record of 15 times. He now has joined the list of pitchers with 16 strikeout hauls alongside Randy Johnson, who also had the feat four times during his career.
Strides whipped his last two batters with two runners on base in eighth to complete his masterful 106-pitch outing with his ball still going at 98 mph. Before breaking Smotlz's record, his most strikeouts were 13 times in a 13-1 win over the Philadelphia Phillies on August 2.
After the game, he had no idea when teammate Kyle Wright brought Smoltz to the table.
"I lost track after five [innings],'' said Strider. "I came out of the game and Kyle was telling me something about John Smoltz or whatever. It didn't make any sense."
Smoltz hit 15 strikeouts twice with the Braves. The first one was against the Montreal Expos in May 1992 and in the game against New York Mets in 2005. He, in fact, was not the only Braves' former player who had 15 strikeouts before the extra innings.
When the franchise was still based in Milwaukee in 1960, Warren Spahn struck 15 strikeouts in a nine-inning game. He actually collected 18 strikeouts eight years earlier in 1952, but that one came in extra innings.
After knowing that he had just broken a huge record for the team, Strider admitted that he was happy to do so.
"It's pretty wild, the guys who've thrown in this organization, it's a long, incredible list,'' Strider said."I'm just grateful to be here and having success.''
Strider even gained praise from Colorado's Charlie Blackmon who was impressed with his action in the game against at SunTrust Park. Blackmon added that Stride deserves the milestone after what he has shown during the game.
"It's plus velocity, and I felt like one thing he was able to do better tonight was throw his slider more effectively,'' Blackmon said. "I think that's kind of what made him better tonight. It looked like he settled in and had a very good feel for that slider."
The Braves manager Brian Snitker applauded Strider's performance, putting him on the same level as MLB legend Tom Seaver.
"Now he looks more like Tom Seaver,'' Snitker said.
Favored rookie of the year
Strider's 16 strikeouts brought him into the rookie-of-the-year talks. Fans around the internet favored him for the predicate. Some fans even put him alongside his teammate Michael Harris II, to compete in the Rookie of the Year title.
"Couldn't think of a better kid to break Smoltz's Braves strikeout record than Spencer Strider. MASTERFUL performance #ForTheA #Braves' ' said an account with the name Igraham8908.
"Mike Harris is special but Strider is the ROY. May even be in the Cy Young conversation," said @atlantaholic_
In MLB history, only three players have coveted the 20-strikeout mark in a game. They are Roger Clemens, Kerry Wood and Max Scherzer.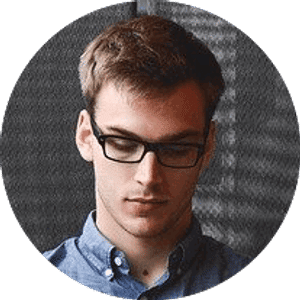 Jake Williams
Jake Williams is a sports gambling expert. He's been writing in the sports betting and DFS industry for over a decade. He specializes in MLB and NBA, along with College Basketball and College Football.