Brandon Drury hits grand slam in debut with San Diego Padres
August 4, 2022
Brandon Drury hit a grand slam in his debut with the San Diego Padres on Wednesday night when they faced the Colorado Rockies.
The grand slam occurred in the first inning. Drury went onto the plate against Rockies pitcher Chad Kuhl. His grand slam allowed the Padres to collect five runs, including one from new teammate Juan Soto. The game ended with the Padres claiming a 9-1 win.
Drury was recently added to the Padres' roster from the Cincinnati Reds after a swap with prospect Victor Acosta.
"I'm excited," Drury said in an interview ahead of his debut grand slam. "It's what it's about, winning a championship. So to come to a team as special as this team, it's an honor to be here and I can't wait to get going."
About Drury
Before playing for the Reds, Drury spent the 2021 season with the New York Mets and their minor league affiliate, the Syracuse Mets of Triple-A East. He made a total of 88 appearances and recorded .274/.335/.520 with four home runs. Despite that, he was reportedly struggling to find jobs.
"Baseball is a crazy game," Drury said in a past interview. "I was playing every day for a few years there. You can't take anything for granted. Not that I ever did, but at the same time I was in the lineup every day and a couple years later I was begging for a job."
However, Drury then received minor league offers from the Reds and Los Angeles Angels. He chose the Reds in 2022.
With the Reds, Drury posted a .855 OPS with 20 home runs. He participated in 75 games and started five at first base, 16 at second, and 54 at third.
Drury has been placed on both sides of the outfield throughout his career. However, Padres manager Bob Melvin said he wanted to assign Drury as an infielder.
The 1992-born player welcomed the prospect of being on the plate more often with the Padres. He said being an outfielder "doesn't work" for him.
"I still believe I can be ever better," Drury said. " … I think I've tried to simplify for the most part. There's a lot of information around baseball. Sometimes when you're trying to hit, you're focused on launch angle or focus on so many different things that the computer says.
"For some guys, it works. For me, that doesn't work. I like going up to the plate, being on time for the fastball, and taking a short swing. Last year was my first year back to hitting like I had since I was a kid — react and be competitive in the box."
Padres' roster
The Padres added several names to their roster on Tuesday. They acquired Soto and Josh Bell from the Washington Nationals in exchange for several young players.
Currently, the Padres rank second in the NL West, behind the Los Angeles Dodgers. Reports suggest that the additional players on the Padres' roster can bring them closer to a World Series entry.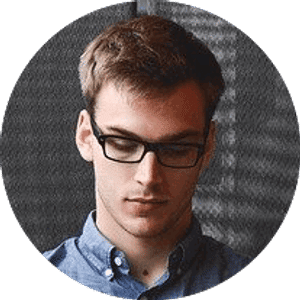 Jake Williams
Jake Williams is a sports gambling expert. He's been writing in the sports betting and DFS industry for over a decade. He specializes in MLB and NBA, along with College Basketball and College Football.