Bobby Brink's debut with Flyers ends in 9-2 loss to Capitals
April 14, 2022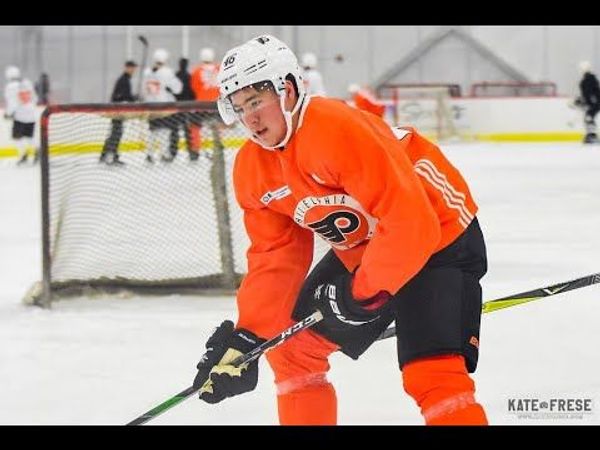 Bobby Brink, a 20-year-old forward from the University of Denver, made his professional debut for the Philadelphia Flyers on Tuesday when they faced the Washington Capitals. After winning the NCAA championship, he signed a three-year entry-level contract with the Flyers on Sunday.
Although his college season was impressive, it is still too early to tell if his pro career will be as successful.
Despite his first professional game not feeling like a glorious debut, Brink still put up a high puck possession percentage of 56.52 percent against the Washington Capitals. He collaborated well with Travis Konecny and Scott Laughton, contributing to the team's top puck possession.
Losing first NHL game
Despite his impressive performance, Brink was not pleased with the outcome of the game as the Flyers lost to the Washington Capitals 9-2. Although he was disappointed with the game's outcome, Brink said it was still a great experience to play in an actual professional game.
"Definitely was hoping it could have been a little better with the result of the game," Brink said. "But it was definitely nice to play a game. It's a dream come true."
The 5-foot-8 forward played 14:27 in the game, and he had an assist on James van Riemsdyk's goal. Mike Yeo, the Flyers' interim coach, was impressed with Brink's performance. Yeo said he was amazed by Brink's ability to fake his way around the ice and create scoring opportunities.
"He looks really good; he's got deception in his game," the interim coach said. "It's hard to be happy about a lot of things in the game, but I'm happy for him to get a point there, and I thought he added a lot to the power play tonight."
Brink started the game on a line with van Riemsdyk and Morgan Frost, but he was moved to the wing due to an injury to forward Cam Atkinson.
Despite the disappointing loss, Brink said the team still has a lot of potential. "Obviously, we didn't get the result that we wanted," said the forward who led the nation in points and assists during his college season with Denver.
Yeo's faith in Brink
After winning the NCAA's Division I men's hockey championship, Brink said it has been a whirlwind playing for an NHL team and had a blow-out loss.
"It's been a bit of a whirlwind, it's been really busy, but it's been great," Brink told ESPN. "Obviously winning the national championship was really special, and then to come here is really cool as well. It's been a really good time."
Yeo was excited to see how Brink would contribute to the team. He said that the former University of Denver player brings a lot of energy and skill. Moreover, the 48-year-old coach said that Brink's character made him an excellent fit for the team. He said that even though he was not getting the same opportunities as other players, the rookie forward still took on a lot of roles.
"The game that he brings, no question he has the ability to make plays, to create offense," the Toronto-native coach said. "You draft a player like that and you know about his skill level and that's why we draft him in a high position. One of my first memories was watching him in the [2021 IIHF] World Juniors and I remember him on the penalty kill blocking shots, sort of doing whatever he could to help the team win."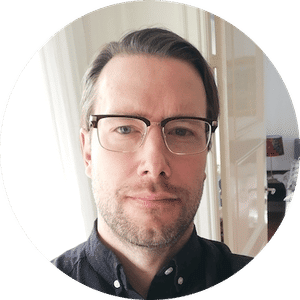 Martin Evergreen
Martin Evergreen is a sports betting professional who provides initiated betting picks and predictions. His main focus is on NHL picks, sportsbook promotions, and casino stories.